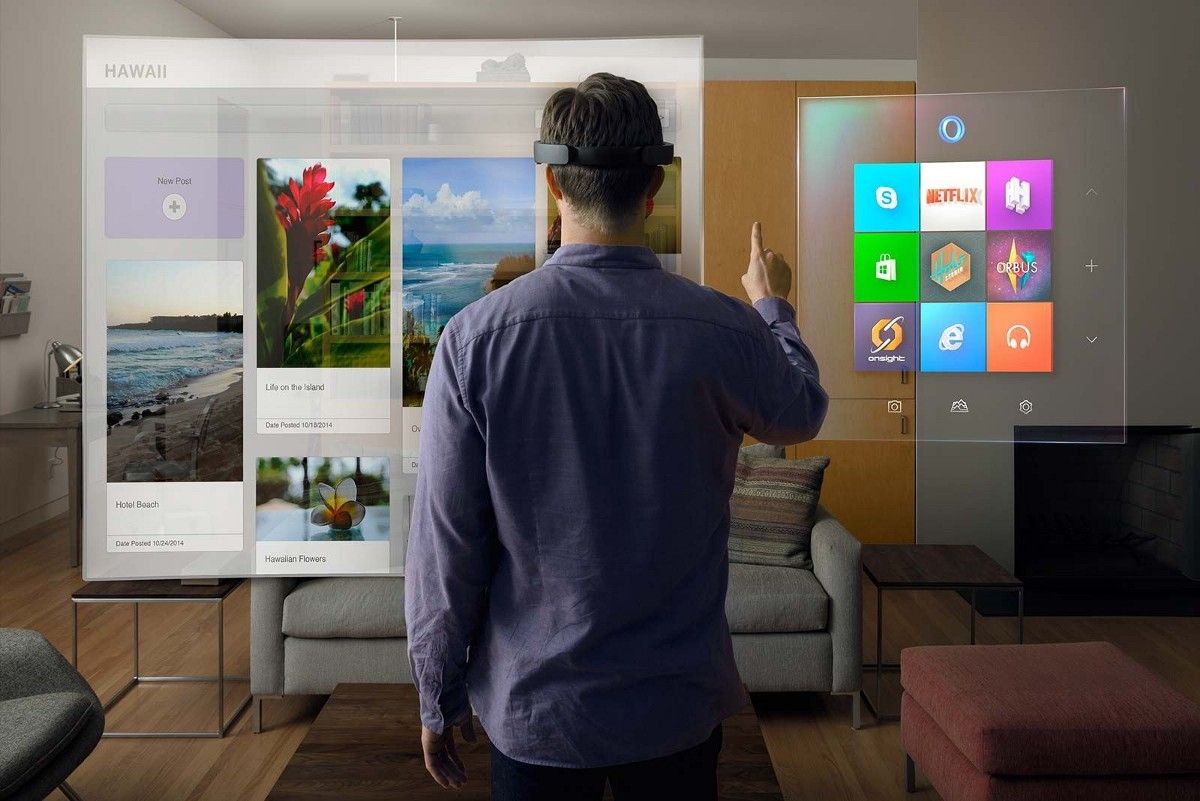 Why I'm excited about Microsoft HoloLens 2.0 – Becoming Human
Why I'm excited about Microsoft HoloLens 2.0This could be a everyday reality in a few years.Microsoft announced that the second version of HoloLens will contain an AI coprocessor for Deep Neural Networks (DNN).
The AI processors will be embedded in the HPU.Neural networks are basically a set of algorithms, mimiking the human brain.
Sensory data is interpreted by these networks through machine perception, labeling or clustering.
These networks, in brief, group raw data in accordance to patterns or similarities among example inputs.This chip will allow native and flexible implementation of DNNs.
According to Marc Pollefeys, Director of Science, HoloLens,Although we have seen large improvements in the accuracy of recognition as a result of Deep Neural Networks (DNNs), deep learning approaches have two well-known challenges: they require large amounts of labelled data for training, and they require a type of compute that is not amenable to current general purpose processor/memory architectures.Obviously, the rational solution to the problem was to design dedicated architecture to handle DNNs.
Microsoft announced that the second version of HoloLens will contain an AI coprocessor for Deep Neural Networks (DNN). The HoloLens utilizes a custom multiprocessor, the Holographic Processing Unit…

@RickKing16: Why I'm excited about Microsoft #HoloLens 2.0
Microsoft announced that the second version of HoloLens will contain an AI coprocessor for Deep Neural Networks (DNN). The HoloLens utilizes a custom multiprocessor, the Holographic Processing Unit (HPU). The AI processors will be embedded in the HPU.

Neural networks are basically a set of algorithms, mimiking the human brain. These algorithms are trained to recognize patterns. Sensory data is interpreted by these networks through machine perception, labeling or clustering. These networks, in brief, group raw data in accordance to patterns or similarities among example inputs.

This chip will allow native and flexible implementation of DNNs. According to Marc Pollefeys, Director of Science, HoloLens,

Although we have seen large improvements in the accuracy of recognition as a result of Deep Neural Networks (DNNs), deep learning approaches have two well-known challenges: they require large amounts of labelled data for training, and they require a type of compute that is not amenable to current general purpose processor/memory architectures.

Obviously, the rational solution to the problem was to design dedicated architecture to handle DNNs.

Adding a dedicated AI chip could significantly enhance the user experience. Consider, tracking, for example. Tracking the movements of a user's hand could lead to the development of simulations in areas such as surgery, manufacturing and even hobbies such as crafts or cooking.

Despite these promising advancements, a lot of work needs to be done by the team to refine the user experience. But a future like this doesn't seem too distant:
Why I'm excited about Microsoft HoloLens 2.0 – Becoming Human