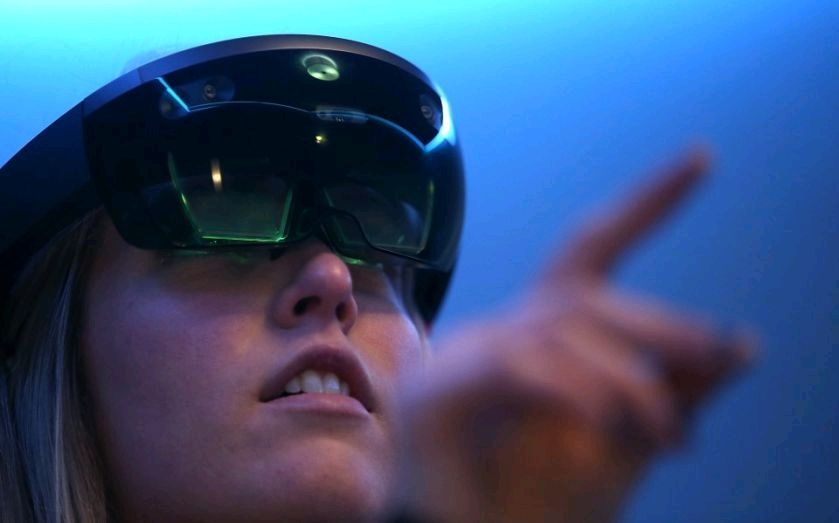 Why apps will never win the augmented reality war
Augmented reality (AR) is one of the hottest topics on this year's biztech agenda.
Read more: The Asus Zenfone AR is the first augmented reality focused smartphone

Pokemon GO gamified the 3D object, while transforming your face to that of a dog in social messaging has become commonplace.

While apps on smartphones are still exclusive, browsers can democratise AR, making it available on any handset, anytime, anywhere – and, in the process, normalising the experience in the way the iPad did with touch functionality, rendering the question of whether or not to download a dedicated app increasingly moot.
If high end virtual and augmented reality gaming, with fully immersive experiences, moves to the increasingly sophisticated wearables and headsets, what might come from browser experiences supporting the more accessible end of the mixed reality world?
But when your non-marketing colleagues question you on when the mass market moment for AR will come, the answer is very simple: it's all in the browser.
Augmented reality (AR) is one of the hottest topics on this year's biztech agenda.

@RickKing16: Why apps will never win the #augmentedreality war #ar
Augmented reality (AR) is one of the hottest topics on this year's biztech agenda. Investors and marketers are clamouring to predict what's next and ensure they're keeping a step ahead of the competition.

But with developments coming thick and fast, what will finally take AR to the next level?

Over the past decade, AR has already moved from being employed by marketers as an attention-grabbing gimmick to something accepted as a given.

Read more: The Asus Zenfone AR is the first augmented reality focused smartphone

Pokemon GO gamified the 3D object, while transforming your face to that of a dog in social messaging has become commonplace.

With Apple set to release its new ARKit for iOS11, which promises to simplify AR app development, and Google announcing a similar system for Android in the form of ARCore, the business of AR looks ready to hit mass adoption.

But is that really the case? Or will the real change come at a more fundamental level? Is AR's future in the mainstream really about creating more Apps? Or, as Mozilla chief executive Chris Beard has said, is it actually browsers that will play the most meaningful role in helping boost augmented reality?

Firefox, among others, is focusing on adding AR capabilities to its platform, and with good reason.

While apps on smartphones are still exclusive, browsers can democratise AR, making it available on any handset, anytime, anywhere – and, in the process, normalising the experience in the way the iPad did with touch functionality, rendering the question of whether or not to download a dedicated app increasingly moot.

If browsers hold the key to taking AR to the many, how will the biggest challenges of all around the medium be solved?

Processing power and the impact on battery life are constantly seen as restrictions on rich altered reality experiences, but the answer to this issue could lie in the hardware.

If high end virtual and augmented reality gaming, with fully immersive experiences, moves to the increasingly sophisticated wearables and headsets, what might come from browser experiences supporting the more accessible end of the mixed reality world?

There will be a sacrifice of wow factor in browser-based AR in exchange for making it more accessible to the average user.

Does the experience add value for the end user? Is it personalised, functional, or exclusive in a way that will foster brand loyalty? Is it worthwhile for the consumer, or is the technology being used for the sake of it?

These are the questions that marketers experimenting with AR should be asking themselves.

But when your non-marketing colleagues question you on when the mass market moment for AR will come, the answer is very simple: it's all in the browser.

Read more: This startup's raised £12m to make augmented reality, well, a reality