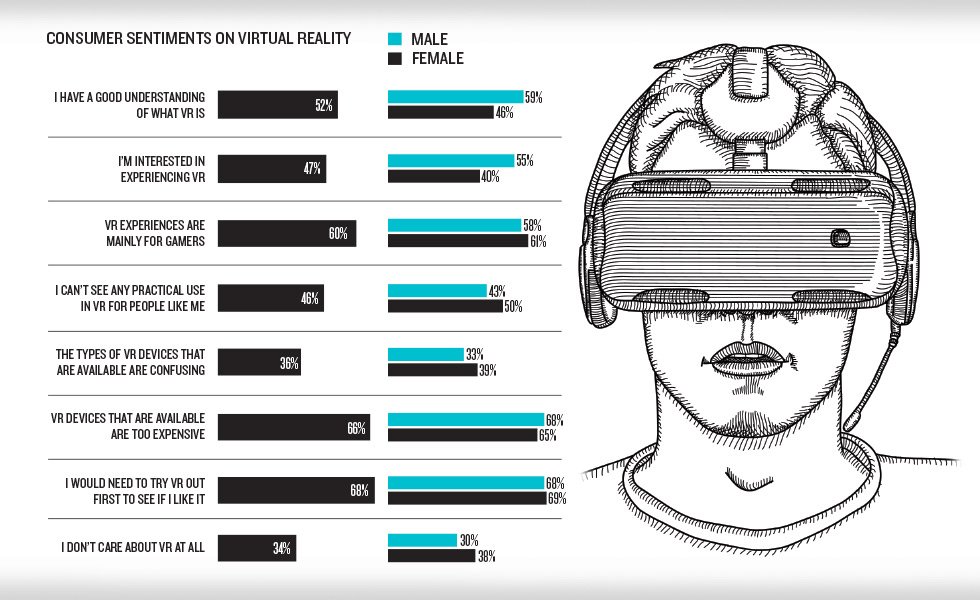 Consumers are most drawn to travel and music experiences on virtual reality
Virtual Reality is the perfect storytelling application and if you're creating a captivating experience, consumers don't mind if the content is brand-led," he says.
Virtual reality is engaging a wide spectrum of people, according to new data by research group Ipsos Mori, which surveyed 1,117 UK adults aged 16 to 75 on their attitudes towards the technology.
As many as 33% said they were not sure where would be best to consume VR content, indicating an opportunity for broadcasters and content producers to claim the market early on.
Perhaps unsurprisingly, younger adults express a greater interest in getting to grips with VR, with 63% of the 16 to 24 age group showing enthusiasm for the technology, compared with 33% of 55- to 75-year-olds.
The content will need to be well thought out and executed to convince consumers that VR can become part of everyday life, as 50% of women and 43% of men fail to see a practical use in their current lives.
Read the full article, click here.
---
@MarketingWeekEd: "When it comes to VR, consumers are mainly drawn to travel and music experiences"
---
New research suggests marketers that get into virtual reality now will have the opportunity to become market leaders and capitalise on growing demand among consumers for immersive, high quality content.
---
Consumers are most drawn to travel and music experiences on virtual reality