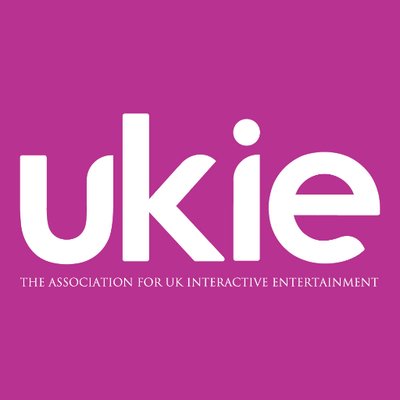 Digital Jam Sessions: funding the immersive future
@marketing_am and @GamingTax get together to discuss funding for #VR and #gamedev.
The Digital Jam Sessions cover a combination of different industries and expertise to create unique discussions, views and collaborations that create a new "digital melting pot" of diverse flavoursome topics.
We'll be focusing on entertainment and new startups but you'll also find topic areas such as #AR (augmented reality), #VR (virtual reality), #movies, #games, #mobile, #tech, #wearables, #ARG, #Immersive entertainment and much more.
@marketing_am and @GamingTax get together to discuss funding for #VR and #gamedev. The Digital Jam Sessions cover a combination of different industries and expertise to create unique discussions, views and collaborations that create a new "digital melting pot" of diverse flavoursome topics. We'll be focusing on entertainment and new startups but you'll also find topic areas such as #AR (augmented reality), #VR (virtual reality), #movies, #games, #mobile, #tech, #wearables, #ARG, #Immersive entertainment and much more. You never know who we'll get into the mix.

@DigiJamLectures: We get together @marketing_am, @uk_ie and @GamingTax to discuss funding for #VR and #gamedev
Digital Jam Sessions: funding the immersive future

Info

Digital Jam Sessions

The Digital Jam Sessions brings together experts from across Film, Game, TV, Music, Comics, Theatre, Transmedia, VR, Immersive Theatre, Technology, Innovation, New Startups and much more. By bringing experts to the table to discuss areas they aren't familiar with we create "naive experts™" to bring educated insights to the discussion but ask new questions and bring alternative perspectives.

Twitter RSS Feed Subscribe in iTunes

2017

April

March

February

January

2016

December

November

October

September

August

July

June

May

April

March

February

January

2015

December

November

October

September

August

July

June

May

April

March

All Episodes Archives

Now displaying: Page 1

The Digital Jam® Sessions brings together experts from across #Film, #Game, #TV, #Music, #Comics, #Theatre, #Transmedia, #VR, #Immersive Theatre, #Technology, #Innovation, New #Startups and much more. By bringing experts to the table to discuss areas they aren't familiar with we create "naive experts®" to bring educated insights to the discussion but ask new questions and bring alternative perspectives.

funding the immersive future 0

Apr 2, 2017

@marketing_am and @GamingTax get together to discuss funding for #VR and #gamedev.

The Digital Jam Sessions cover a combination of different industries and expertise to create unique discussions, views and collaborations that create a new "digital melting pot" of diverse flavoursome topics. We'll be focusing on entertainment and new startups but you'll also find topic areas such as #AR (augmented reality), #VR (virtual reality), #movies, #games, #mobile, #tech, #wearables, #ARG, #Immersive entertainment and much more. You never know who we'll get into the mix.

Download this Episode

0 Comments

Name

E-mail

Comment

©© 2015 Digital Jam Limited. All rights reserved