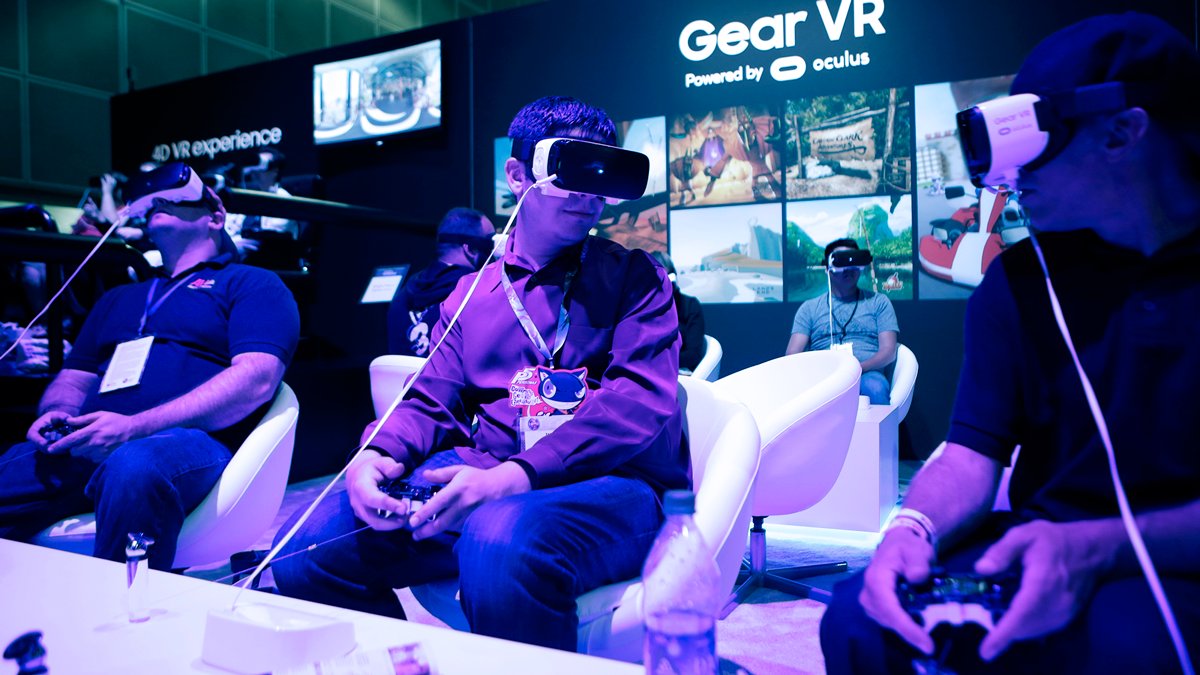 Samsung Galaxy E3 2016 June 14th
At E3 this year, Samsung Galaxy will be showcasing game-changing devices-literally.
Three of the biggest publishers have taken the next step in mobile gaming.
The Galaxy S7 is the world's very first mobile phone to come equipped with the Vulkan API, making mobile gaming an entirely new experience.
© 2016 Samsung Electronics Co., Ltd. 'Samsung', 'Samsung Galaxy' and all other Samsung Galaxy product series are trademarks of Samsung Electronics.
Mobile gaming just got serious.
Read the full article, click here.
---
@SamsungMobile: "We dropped in on a new reality at #E32016 thanks to the #GearVR"
---
Samsung Galaxy is coming to E3 and we're bringing the world's only Vulkan-powered mobile device. Come see what the buzz is all about.
---
Samsung Galaxy E3 2016 June 14th