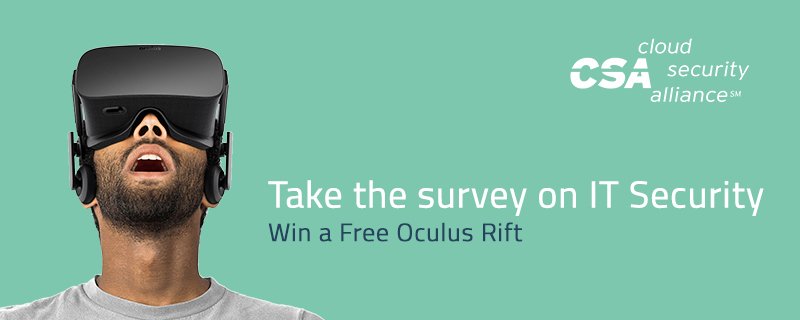 IT Security in the Age of Cloud Survey
The survey will gauge your organization's perspective and experience with security alerts and endpoint agents.
The survey investigates shifts in IT security in 2016 including changing budgets and the importance of new skills.
The shift of IT resources to the cloud is changing the day-to-day operations of IT security teams.
The survey will also investigate IaaS adoption and barriers to securing corporate data stored in applications on IaaS platforms.
See how easy it is to create a survey .
Read the full article, click here.
---
@SkyhighNetworks: "Want to win a free Oculus Rift? Take the new @cloudsa survey today!"
---
Web survey powered by SurveyMonkey.com. Create your own online survey now with SurveyMonkey's expert certified FREE templates.
---
IT Security in the Age of Cloud Survey