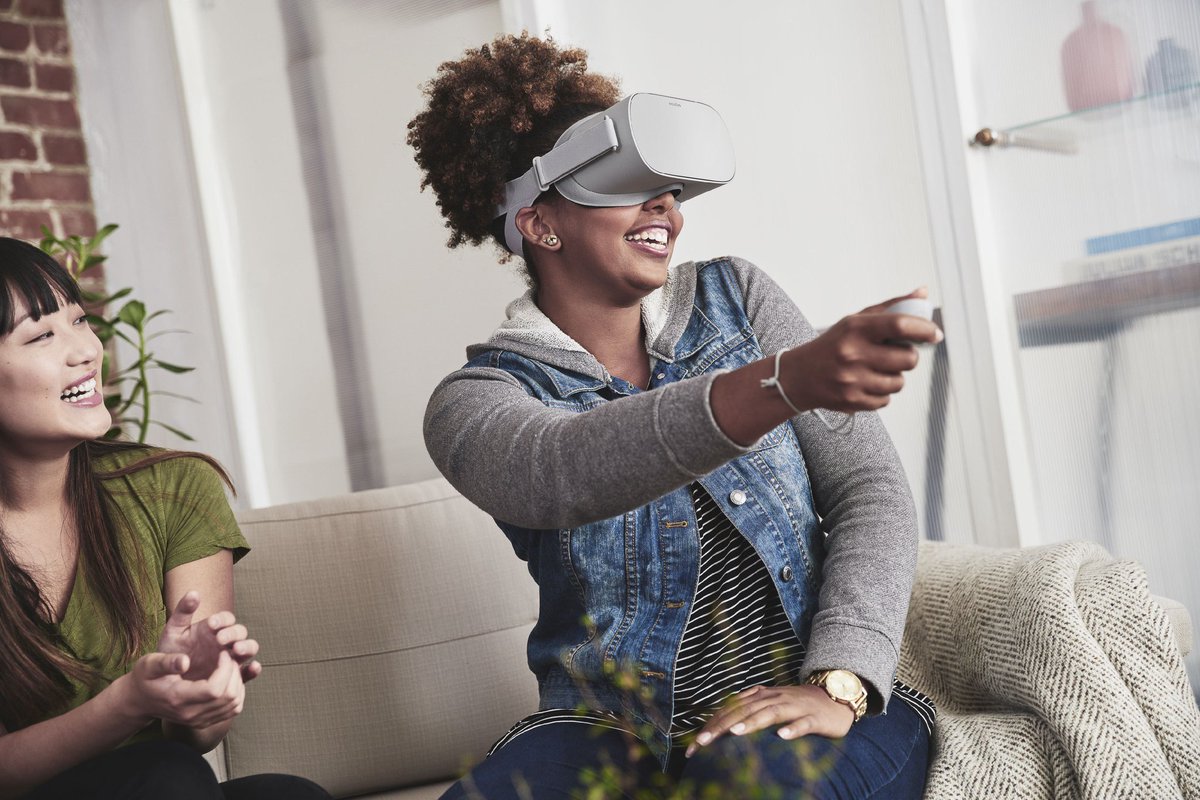 Virtual reality, wherever you want to take it.
Oculus Go has not been authorized as required by the rules of the Federal Communications Commission.
Oculus Go is not, and may not be, offered for sale or lease, or sold or leased, until authorization is obtained.
OCULUS, OCULUS GO, and the OCULUS Logo are trademarks of Oculus VR, LLC.
© 2017 Oculus VR, LLC.
Oculus Go is a standalone all-in-one virtual reality headset. Designed with breathable fabrics, adjustable straps, and our best lenses yet. Arriving early 2018.

@oculus: Want more info on Oculus Go? Visit for details, and sign up for updates. #OculusConnect
Effortlessly enter VR with no PC or wires attached. Oculus Go is an all-in-one VR headset made to fit you. Designed with breathable fabrics, adjustable straps, and our best lenses yet. Starting at $199*

Effortlessly enter VR with no PC or wires attached. Oculus Go is an all-in-one VR headset made to fit you. Designed with breathable fabrics, adjustable straps, and our best lenses yet. Starting at $199*

Effortlessly enter VR with no PC or wires attached. Oculus Go is an all-in-one VR headset made to fit you. Designed with breathable fabrics, adjustable straps, and our best lenses yet. Starting at $199*