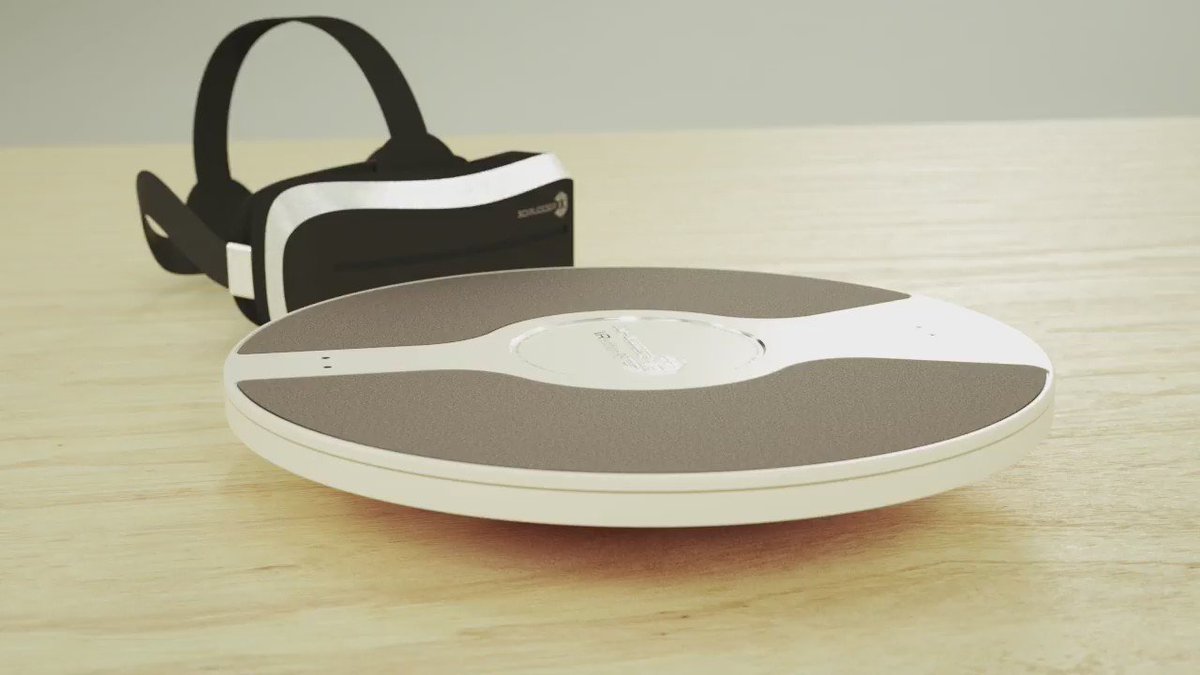 In less than 15 seconds you'll master all the movements: forward/backward, strife right/left, rotate to the right/left, up/down.
You can move forward or backward; strife right or left; rotate to the right or to the left; move up or down; and combine all those movements together to easily execute complex figures.
Just rest your feet on the platform, tilt the 3DRudder forward and you're moving forward in VR or in any 3D environment such as your favorite FPS game.
Experience a new way to move in your 3D models
Move In VR With Your Feet, While Seated.
Read the full article, click here.
---
@3DRudder: "#VR Dare use your feet! Order @3DRudder $179 Do with your hands. Move with your feet, seated"
---
3DRudder designs and creates revolutionary feet-controlled VR and 3D motion
controllers, used while seated, for VR, gaming, CAD/CAM and 3D software.
---
3DRudder