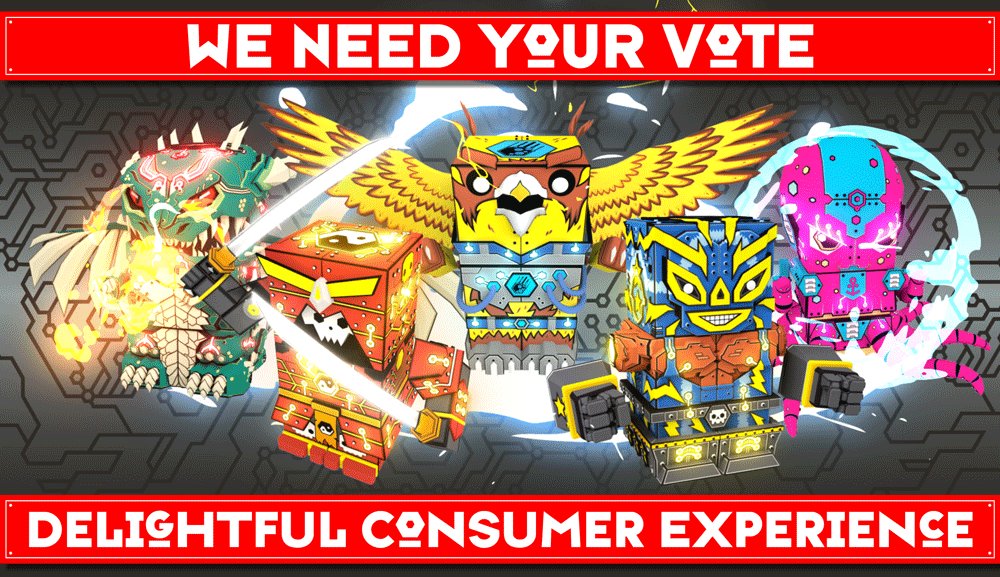 Luuc Elzinga has founded multiple start-ups and is currently the CEO of  .
Tiqets was the fastest growing start-up in The Netherlands twice in a row and delights its customers by improving one of the worst experiences of traveling: waiting in line for tourist attractions.
With Tiqets, consumers can find, book, and use tickets for museums, shows, and attractions on their smartphones.
Next to his daily activities for  , Luuc is married, proud father of 2 beautiful kids and an enjoyer of life!
SwapBots are toys that are brought to life by augmented reality. Made for tech-savvy kids who expect more from their play experience. Part of SOSV's HAX Boost accelerator.

@swapbots: Vote and retweet for SwapBots to win an award from @AIA_NL! #AR
SwapBots | Accenture Innovation Awards

☰

Search for:

Register now

MENU ☰

Home

Get Started

Themes

Innovations

Events

Network

News

About

SwapBots

SwapBots

SwapBots are toys that are brought to life by augmented reality. Made for tech-savvy kids who expect more from their play experience. Part of SOSV's HAX Boost accelerator.

Vote for this innovation × SwapBots

You can vote only once per social channel for this innovation.

You can vote for as many different innovations as you like.

Your social media account will only be used for authorisation of your vote. It will not be shared automatically. The last step in the process will offer you the option to share the vote via your social channel.

Facebook

LinkedIn

Twitter

28

of 231 innovations

23

votes

Delightful Consumer Experience

Visit innovation website

GET IN TOUCH

LEARN MORE ABOUT THIS CONCEPT

Phil Charnock

Get in touch

MEET

THE JURY MEMBERS

Delightful Consumer Experience

Paul Nunes

Speaker at the 2014 Innovation Awards Paul Nunes is a Managing Director at Accenture Research. His research focuses on IT-led changes in business and marketing strategy, with a specific focus on the changes occurring in consumer behavior and marketing channels. He has also a frequent speaker at industry conferences, and has served as an invited speaker at many top business schools, including Harvard, Mit Sloan, and Dartmouth. At the Innovation Awards of 2014, Paul Nunes discussed his vision on innovation, on which he also elaborates in his book 'Big Bang Disruption'.

Get in touch

Delightful Consumer Experience

Nancy McKinstry

Nancy McKinstry is Chief Executive Officer and Chairman of the Executive Board of Wolters Kluwer since 2003 and Member of the Executive Board since 2001. She has lead the transformation of Wolters Kluwer from a traditional publisher to a digital company providing expert solutions that combine deep domain knowledge with specialized technology and services. Nancy McKinstry graduated from the University of Rhode Island in Economics and Political Sciences. She started a carreer in consulting with Booz Allen Hamilton and completed an MBA in finance & marketing at Columbia Business School. Ms. McKinstry has repeatedly been included in leading lists of business media as one of the most powerful women in business. She is among Fortune's list of most powerful women in Europe, Middle East and Africa.

Get in touch

JUST

GET STARTED

EXPLORE INNOVATION

Excited to connect with the leading organizations in every industry? To pitch your innovation to the Netherlands' key investors? To win the Blue Tulip award for best innovation in front of 2500 innovators?

Participate now

ENTER THE COMPETITION

Are you ready to meet the innovations that will change the game of your industry? Do you know how to be the disruptor, not the disrupted? Looking for inspiration on how to release trapped value in your organization?

Start Exploring

EXPLORE

UPCOMING EVENTS

28 JUNE | INNOVATION DEEPDIVE | WORKING WITH STARTUPS

Local: +31 (0)20 493 8383

EXPLORE THE

ACCENTURE NETWORK

> accenture-insights.nl       > accenture.com       > innovation-awards.nl

About Accenture     Contact Us     Find a Location     Sitemap     Privacy & Cookies     Terms and Conditions     Accessibility Statement

By using this site you agree that we can place cookies on your device. See Privacy Policy & Cookies for details.

© 2017 Accenture. All Rights Reserved

Accenture Innovation Awards

Home

Get Started Enter The Competition

Explore Innovation

Themes Health & Wellbeing

Future Food Solutions

Perfect Cities

Safe & Secure Society

Clean & Affordable Energy

Skills to Succeed

Seamless Travel & Transport

Circular Economy

Financial Services Reinvented

Delightful Consumer Experience

Intelligent Enterprise

Corporate Innovation

Innovations

Events Start social voting

Scale Up Academy: Sustain Your Business

Innovation Exchanges

Jury Kick-Off At The Next Web

Innovation DeepDives

Closing Of Registration & Start Of Jury Process

Closing Social Voting

Accenture Innovation Summit

Network Partners

Jury

Speakers

News

About Accenture Innovation Services

Frequently Asked Questions

Contact