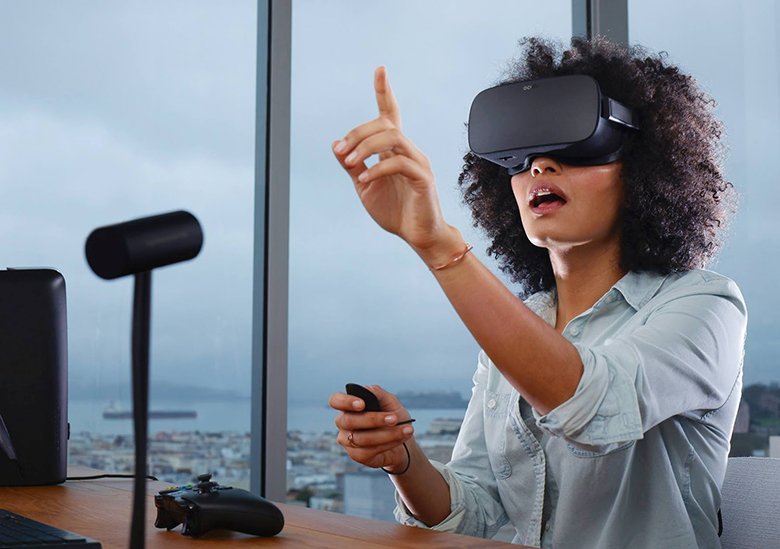 In the Gear VR Oculus store, app sales are entirely determined by Oculus.
Steam users spend five times more time in-app than users on a mobile platform like the Gear VR. Free content also seems to have greater engagement on Gear VR.
Farkas notes that, depending on the platform, users may be hesitant to pay for VR content.
In his experiences, Steam users seem to be more willing to pay for VR games while Gear VR users are more likely to give free apps a go.
After releasing highly rated apps in both Steam's VR category and in the Gear VR Oculus store, Cubic Ninjas CEO Josh Farkas took to Twitter to share the some of the differences he's noticed between the two marketplaces, and the lessons he's learned from launching games on both platforms.
The CEO of Cubic Ninjas shares his experiences and the differences between releasing VR apps on the Steam and Oculus store.


@gamasutra: Vive vs. Oculus: One dev weighs the pros and cons of VR marketplaces
After releasing highly rated apps in both Steam's VR category and in the Gear VR Oculus store, Cubic Ninjas CEO Josh Farkas took to Twitter to share the some of the differences he's noticed between the two marketplaces, and the lessons he's learned from launching games on both platforms.

Farkas notes that, depending on the platform, users may be hesitant to pay for VR content. In his experiences, Steam users seem to be more willing to pay for VR games while Gear VR users are more likely to give free apps a go. 

The two marketplaces handle in-store product positions differently as well. In the Gear VR Oculus store, app sales are entirely determined by Oculus. This includes the placement in the store and the ranking of each app displayed within a category. Steam, on the other-hand, has a much more straightforward approach:

Players spend more time with games on a non-mobile platform like Steam. Steam users spend five times more time in-app than users on a mobile platform like the Gear VR. Free content also seems to have greater engagement on Gear VR. This may be related to the audience for Gear VR, which Farkas says is younger but much broader. 

Steam seemingly has the better support system; Farkas notes that Valve's email support, forums, and practice guides are all well in line with what a developer would want on the platform. Oculus, on the other hand, has been less reliable with email replies in his experience. He also notes that the forums are difficult to work with, and the best practice guides are outdated and inconsistent at times. Despite this, the actual backends for both systems are "are beautiful and highly functional. The examples are wonderful now as well. A genuine pleasure."