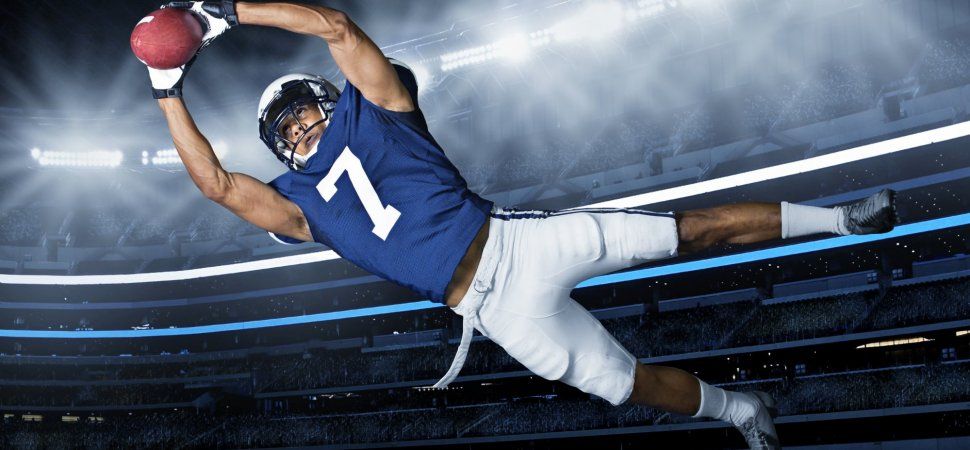 Virtual Reality Makes a Touchdown With Football Fans
The first great example of this phenomenon was a partnership in August with the Holiday Inn Express brand's "Be The Readiest" ad campaign and a special 2017 College Football Preview double issue of Sports Illustrated.
"The College Football Preview issue — with the unique augmented reality cover activation — took the issue to the next level.
In addition to the successful launch of the AR-activated College Football Preview issue, Sports Illustrated is continuing to use augmented reality in exciting ways.
This issue enabled users to use the AR camera on the LIFE VR app to unlock a new virtual reality experience — entitled "Take Every Wave, Laird in VR," — by simply pointing their camera at the opening spread in the physical magazine.
The company reports that they saw a significant increase in LIFE VR users activating the in-app AR-camera following the launch of the SI College Football Preview issue.
VR magazine covers are changing the way fans read about football.

@RickKing16: Virtual Reality Make a Touch Down with Football Fans #VR
Years ago, walking down a small street in Israel, I saw an image of Jesus with eyes that followed you as you moved. The images were printed using lenticular printing — a technology that allows different images to be displayed from different angles, creating the illusion of movement as you shift your body. It turns out that this is nothing compared to  what VR can do. Now, images cannot only move, but can come to life in full  video format, as in the fictional world of Harry Potter.

The first great example of this phenomenon was a partnership in August with the Holiday Inn Express brand's "Be The Readiest" ad campaign and a special 2017 College Football Preview double issue of Sports Illustrated. The four AR-enabled regional covers featured an innovative augmented reality activation that spotlighted star college football quarterbacks, including Alabama's Jalen Hurts, Ohio State's J.T. Barrett, Oklahoma State's Mason Rudolph and USC's Sam Darnold.

To unlock the experience, readers activated the AR camera in the LIFE VR app –Time Inc.'s advanced storytelling platform (available for download on iOS and Android) — and pointed their device at any of the four covers. This, in turn, launched them into an exclusive video experience from SI, previewing all the action from the upcoming college football season. The AI action continued inside the issue, where readers could find additional augmented reality content connecting the pages of the magazine with 360-degree videos.

The whole experience takes place within the frame of the magazine, creating an intimate yet almost…