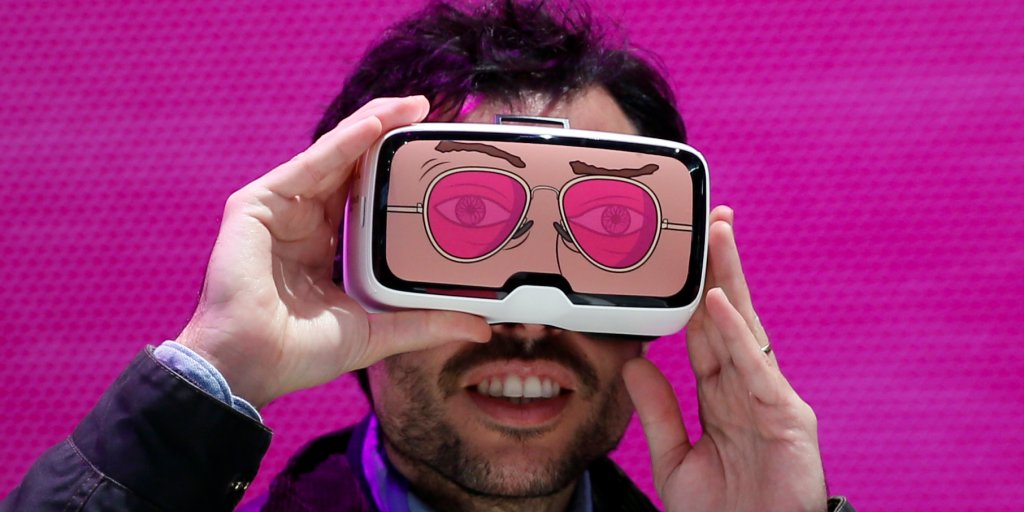 Virtual reality is finally gaining the momentum that could propel it to the mainstream
Perhaps the best example for those bullish on the future of VR was Nintendo's launch of Pokemon Go in 2016.
And somewhat surprisingly, we haven't really seen that many spinoff games trying to replicate Pokemon Go's success.
Pokemon Go requires only a smartphone to play, but true virtual reality requires some serious spending, for the headsets and high-performance computers needed for the high-resolution graphics.
HTC's Vive and Facebook's Oculus Rift virtual-reality headsets both hit the market in early 2016 at prices of $800 and $600, respectively.
There were 6 million VR headsets that shipped last year, and the Gear accounted for three-quarters of them.
Virtual reality is a hot topic, but the high costs are putting a damper on sales.

@businessinsider: Virtual reality is finally gaining the momentum that could propel it to the mainstream
A man tests the 'Zeiss VR One' virtual reality glasses during the Mobile World Congress in Barcelona, Spain. Reuters/Albert Gea

We all have such high hopes for virtual reality. The technology is just that cool. 

Anyone who has put on a VR headset can already attest to the quality of the experience. Two years ago, I got to ride a VR roller coaster. Last year, I sat in the middle of a VR symphony. Both times, I walked away with chills running down my neck.

VR is a technology that could fundamentally change the entertainment industry, but it could also apply to other applications as well. Hospital surgeries, corporate videoconferencing, or military simulations are others areas that seem to be natural fits.

With potentially unlimited opportunities, industry experts began throwing out huge growth estimates. International Data Corporation believes the global market for virtual and augmented reality will grow from $14 billion this year to $143 billion in 2020. That's a tenfold increase for the entire industry in just three years — quite a prediction!

However, the accelerated growth of VR always seems to be just around the bend. Are we really going to see an inflection point of rapidly accelerating sales, or will VR continue to be stuck in neutral?

Perhaps the best example for those bullish on the future of VR was Nintendo's launch of Pokemon Go in 2016. The augmented-reality game blended digital…
Virtual reality is finally gaining the momentum that could propel it to the mainstream