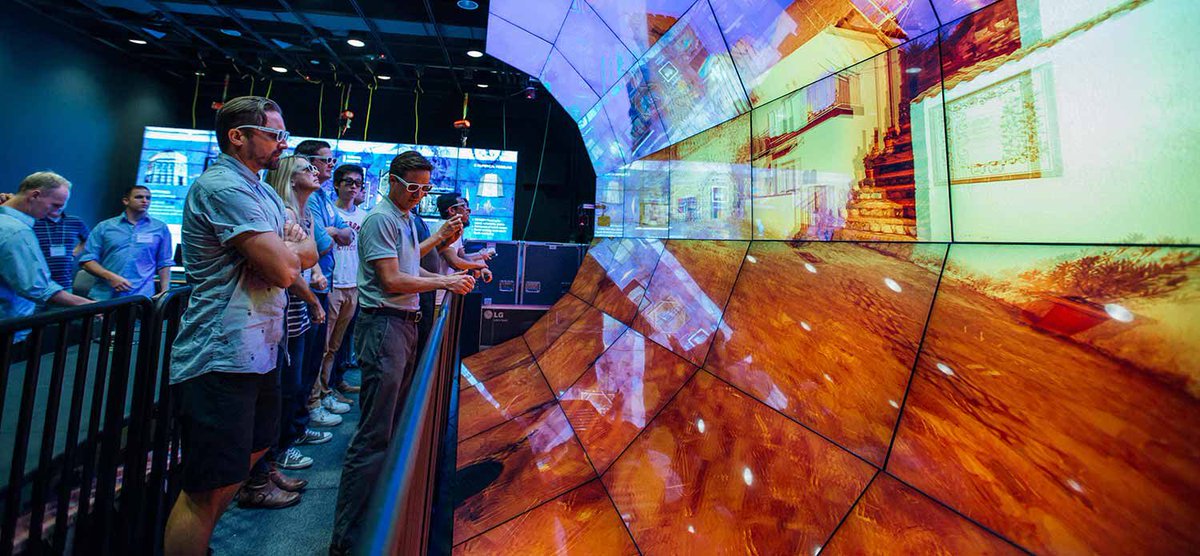 UCSD to formally open its new virtual reality lab
UC San Diego will formally open its new teaching and research laboratory in virtual and augmented reality on May 2, highlighting technologies that could generate more than $100 billion in consumer sales and fees by 2021.
The university invested $250,000 to create the lab in the Department of Computer Science and Engineering, one of the most crowded programs on campus.
Some of the money was used to purchase dozens of Oculus Rift VR devices that students use to learn programming and design.
The new lab also is heavily focused on augmented reality (AR), which blends dynamic computer graphics and digital data with the real-world environment.
"Augmented reality is an incredible way to interact with the real world," said Rajesh Gupta, a UC San Diego computer science professor who raised the public and private money needed to open the lab.
UCSD to formally open its new virtual reality lab

@goSpectral: UCSD to formally open its new virtual reality lab
#UCSD #VR #education
UC San Diego will formally open its new teaching and research laboratory in virtual and augmented reality on May 2, highlighting technologies that could generate more than $100 billion in consumer sales and fees by 2021.

The university invested $250,000 to create the lab in the Department of Computer Science and Engineering, one of the most crowded programs on campus. The lab has been ramping up since last fall.

Some of the money was used to purchase dozens of Oculus Rift VR devices that students use to learn programming and design. Oculus Rift headsets allow users to experience a rich VR environment, especially in the area of gaming.

The new lab also is heavily focused on augmented reality (AR), which blends dynamic computer graphics and digital data with the real-world environment. The field gained a lot of attention last year with the release of the Pokemon Go, an AR game that millions of people downloaded to their smartphones.

"Augmented reality is an incredible way to interact with the real world," said Rajesh Gupta, a UC San Diego computer science professor who raised the public and private money needed to open the lab.

"Ten years from now you might been somewhat crippled without AR glasses."

Also ….

Why are UCSD scientists disguising themselves as empty car seats?

Twitter: @grobbins