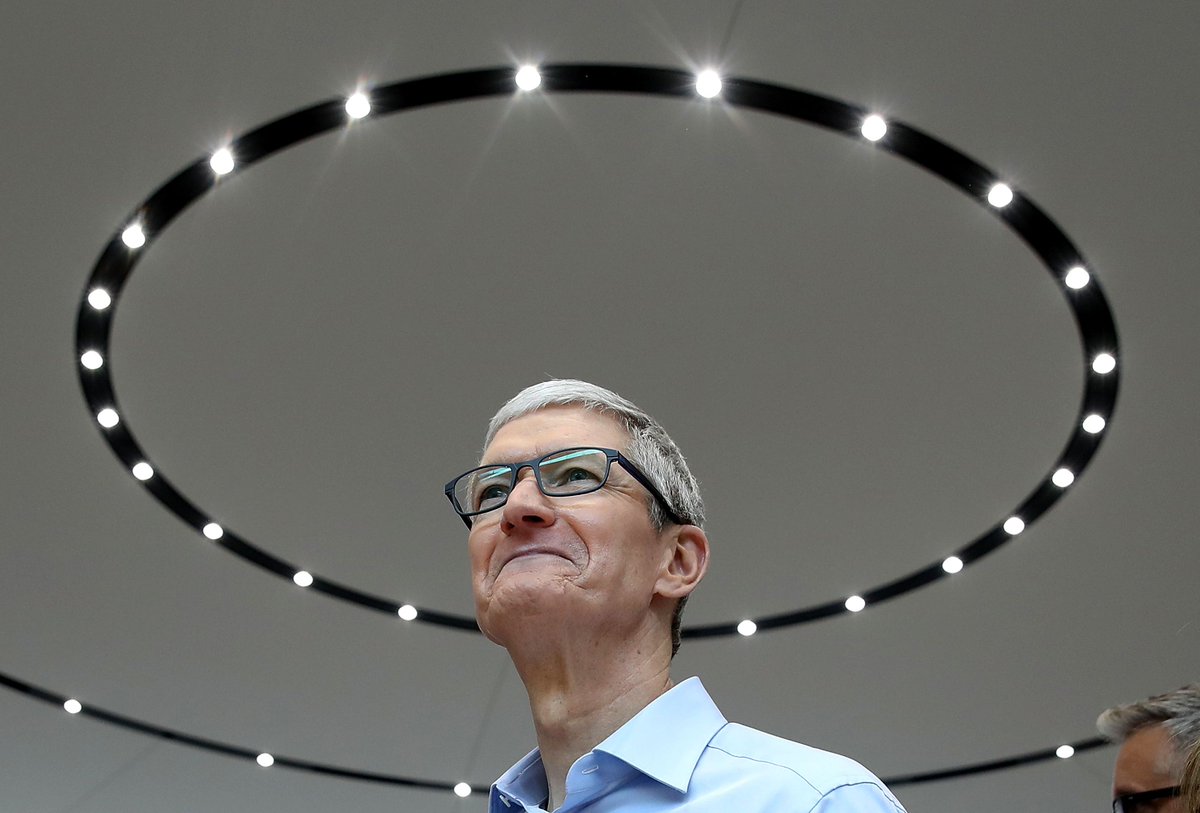 Tim Cook says the tech 'doesn't exist' for Apple to make good augmented reality glasses
Apple CEO Tim Cook has been talking up augmented reality for the past year, but don't take that to mean that Apple will launch a dedicated AR product anytime soon.
In an interview with The Independent, Cook said that currently "the technology itself doesn't exist" to make augmented reality glasses "in a quality way."
But even if Apple doesn't plan on diving into dedicated AR hardware, it already made an enormous play for the augmented reality market this year — perhaps doing more than any company to date.
That means Apple is in an early position to be at the center of a possible boom in augmented reality experiences.
The company has a patent application that envisions augmented reality glasses, and Apple reportedly has a team of over 1,000 people working on AR.
Apple CEO Tim Cook has been talking up augmented reality for the past year, but don't take that to mean that Apple will launch a dedicated AR product anytime soon. In an interview with The…

@verge: Tim Cook says the tech "doesn't exist" for Apple to make good augmented reality glasses
Apple CEO Tim Cook has been talking up augmented reality for the past year, but don't take that to mean that Apple will launch a dedicated AR product anytime soon. In an interview with The Independent, Cook said that currently "the technology itself doesn't exist" to make augmented reality glasses "in a quality way." And Apple, he said, won't ship an AR product unless it can deliver "a great experience."

Cook identified two problems with current AR devices. Their field of view and the quality of their displays, he said, aren't there yet. "Anything you would see on the market any time soon would not be something any of us would be satisfied with," Cook told The Independent. "Nor do I think the vast majority of people would be satisfied."

"We don't give a rat's about being first. We want to be the best."

He's not wrong. Current augmented reality headsets all leave something to be desired. Microsoft's HoloLens works, but it has a limited field of view and requires a large headset. Meta's is three times as expensive and similarly huge. And Google Glass (which doesn't even totally count as augmented reality) flopped badly immediately upon release.

But even if Apple doesn't plan on diving into dedicated AR hardware, it already made an enormous play for the augmented reality market this year — perhaps doing more than any company to date. With the release of iOS 11 last month, recent iPhones…
Tim Cook says the tech 'doesn't exist' for Apple to make good augmented reality glasses