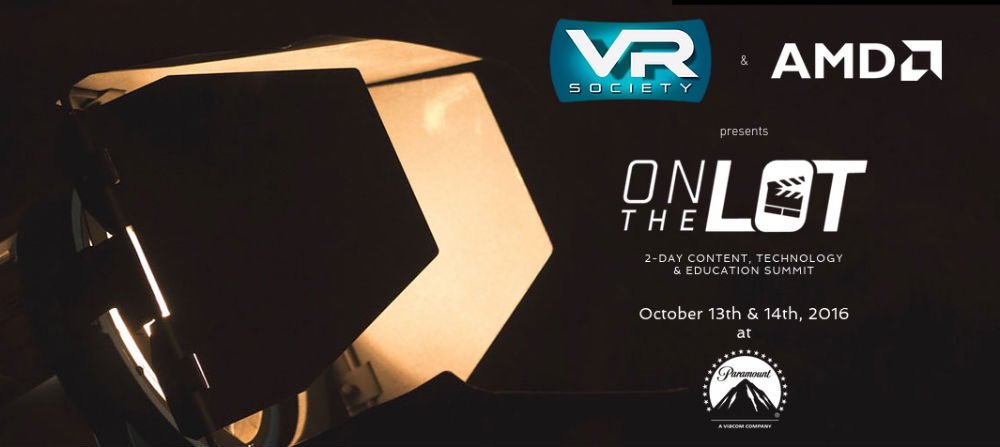 Tickets Still Available For Next Week's 'VR On The Lot' Conference
New HTC Vive Releases For The Week Of 09/11/16
4K Headsets, 'Perfect' Eye-Tracking, and 'Augmented VR': Oculus' Abrash Predicts VR in …
Google's VR Headset Is Daydream View
There are some really interesting non-gaming applications releasing this week.
Though there's a lot of stuff out on Gear as the past few days have been all about Oculus Connect 3, not actually […]
A two-day summit on Oct. 13 and 14 will see major Hollywood players represented for a gathering at Paramount Studios to share content, technology as well as VR tips and tricks.

@UploadVR: Tickets still available for VR on The Lot next week. #VR
A two-day summit on Oct. 13 and 14 will see major Hollywood players represented for a gathering at Paramount Studios to share content, technology as well as VR tips and tricks.

The event is the first of its kind and expected to be attended by all major Hollywood studios.

"This gathering of VR professionals is unique in the short history of this new medium," said Jim Chabin, President & CEO Advanced Imaging Society, in a prepared statement. "We are bringing together experienced production pros with technology leaders to help VR become a sustainable creative business. Many of our VR colleagues have news to share so it will be a very informative gathering."

Among the notable Hollywood creators are expected to attend the event:

The event will host demos with panels and in-depth case studies along two tracks. The first is sold out but Track 2 still has limited seating available. Tickets range from $200 for students to $569 for a "Premier Pass."

Track 1 "includes short presentations and announcements by Hollywood studios and VR technology leaders, among others, and provides a generalized understanding of where the VR industry is today and where it looks to be going."

Track 2 is produced by the Producers Guild of America and "is the meeting place for both experienced VR and 360 content creators, as well as those looking to learn from the pros, on topics that cover the areas of Pre-Production, Production, Post Production, and Distribution." Case studies will be examined for the VR series Halcyon and Gone as well as the VR short Henry from Oculus Story Studios.

Sponsors of the event include AMD, LIFE VR, Upload, Google, Intel, HP, Vive, Oculus, Technicolor, Dolby, Nokia, Fraunhofer, Epic Games, Create Advertising Group, The Foundry, Auckland New Zealand, Loot interactive, Producers Guild of America, The Academy of Television Arts & Sciences and USC School of Cinematic Arts, ETC, Chapman University Dodge College of Film and Media Arts and Edelman.

Some parts of the conference should stream live in 360 degrees through an app from Wemersive.
Tickets Still Available For Next Week's 'VR On The Lot' Conference