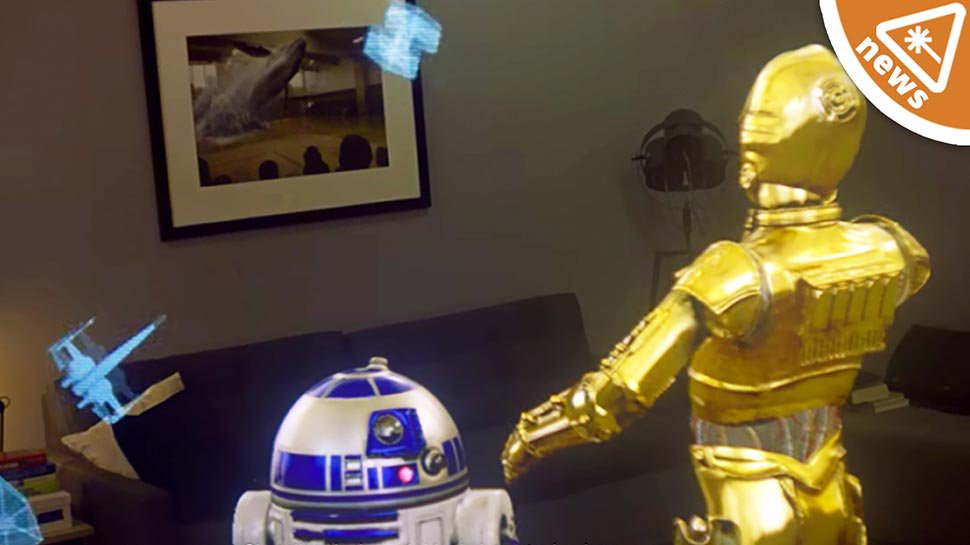 This New STAR WARS Augmented Reality is Jaw-Dropping
Augmented Reality , Magic Leap , star wars , Virtual Reality , VR
The mysterious augmented reality wizards at Magic Leap have done it again!
Magic Leap's 'Mixed Reality' Demo Sets the Stage for the Future of AR
And the company claims the whole thing is filmed through their Magic Leap technology, meaning you too could one day host classic Star Wars characters in your very own living room!
The clip shows off Magic Leap's tech with a startlingly realistic scene featuring everyone's favorite droids, R2-D2 and C-3P0.
Read the full article, click here.
---
@nerdist: "This new #StarWars augmented reality is jaw-dropping:"
---
The mysterious augmented reality wizards at Magic Leap have done it again! After announcing a partnership with Industrial Light and Magic's ILMXLAB, the studio
---
This New STAR WARS Augmented Reality is Jaw-Dropping