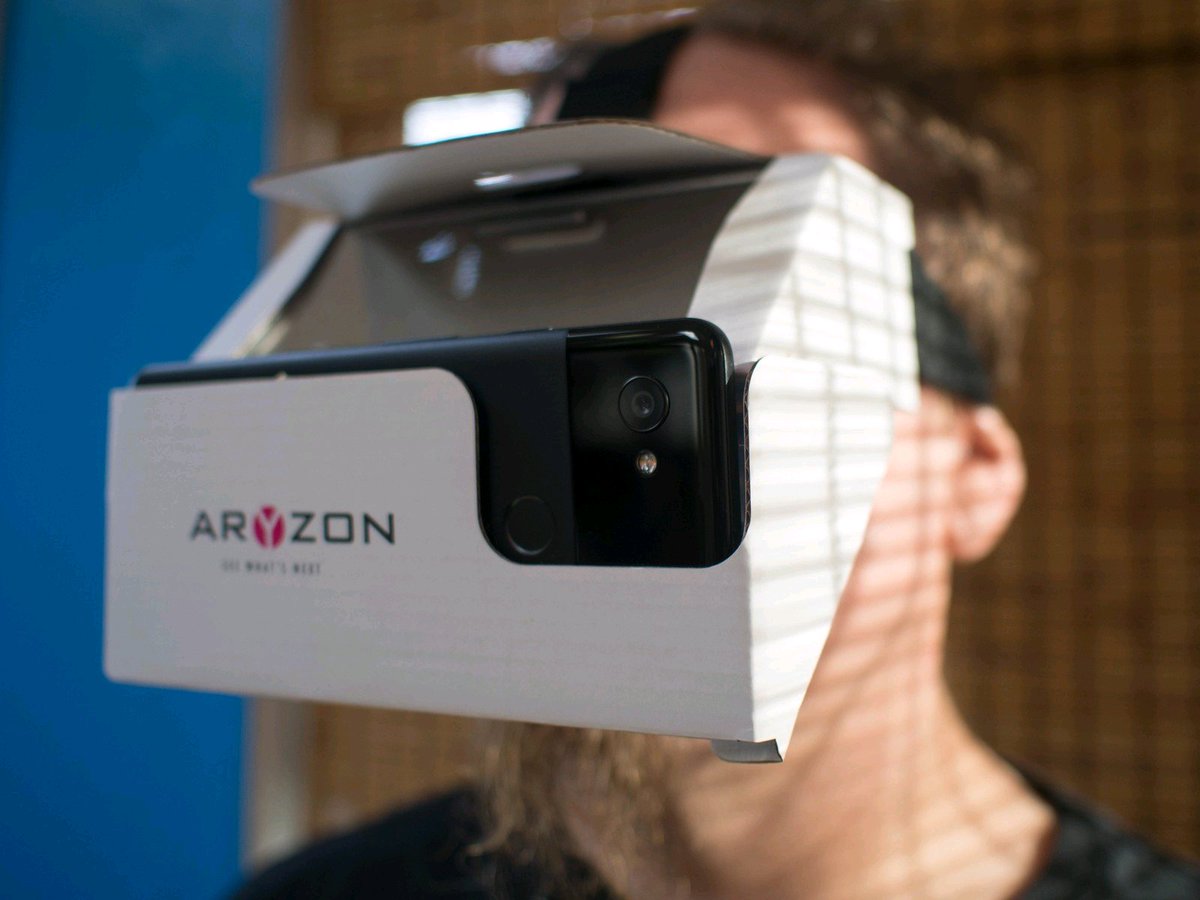 There are now AR headsets made like Google Cardboard
It delivers a low budget way to check out AR, all with a cardboard headset that runs off of your phone.
Experiences built into the app – In order to take advantage of the AR experiences that the Cardboard kit has in store with you, the first thing you're going to need to do is download and install the Aryzon app.
While the AR Cardboard Headset did feel kind of clunky on my face, once I had gotten the initial fit, it stayed in place really well.
Probably worth your money – – Aryzon's Cardboard AR Kit is available for about $35 which makes it the most affordable way to check out AR by a huge margin.
Aryzon's Cardboard AR Kit delivers a great, low-cost way, to check out AR and see whether it's as fascinating as you'd hoped it would be.
Cardboard AR lets your phone deliver great AR experiences. We've got everything you want to know about before trying one out for yourself!

@RickKing16: There are now #AR headsets made like Google Cardboard #AugmentedReality
Cardboard AR is clunky but fun.

Augmented Reality is like VR's fraternal twin, delivering awesome experiences, while not removing you completely from the real world in the process. While Microsoft has busted onto the scene with the top of the line Hololens, and a variety of headsets with Windows Mixed Reality, finding a good headset to get started with AR on can be problematic.

That's where Aryzon's awesome Cardboard AR Kit comes in. It delivers a low budget way to check out AR, all with a cardboard headset that runs off of your phone. Whether you've never tried AR at all, or you want to see what mobile AR is capable of, this headset is full of surprises. While it is a bit clunky, and not terrible comfortable to wear, it delivers fun games that let you stay aware of the world you're in while you play.

See at Aryzon

Look and Feel

You can now get #ar headsets made out of cardboard thanks to @aryzon_official Here's my 60 second build! Check one out for yourself – https://t.co/euWBssnGQ2 pic.twitter.com/Fvuog3cnW4— Russell Holly (@russellholly) November 20, 2017

Let's be honest, you aren't going to swoon over the way this headset looks when sitting down, or how it feels when you are wearing it. Entirely cardboard, save for the straps, and the lenses inside of the headset, this is meant to be an introduction to AR, and to that end it…