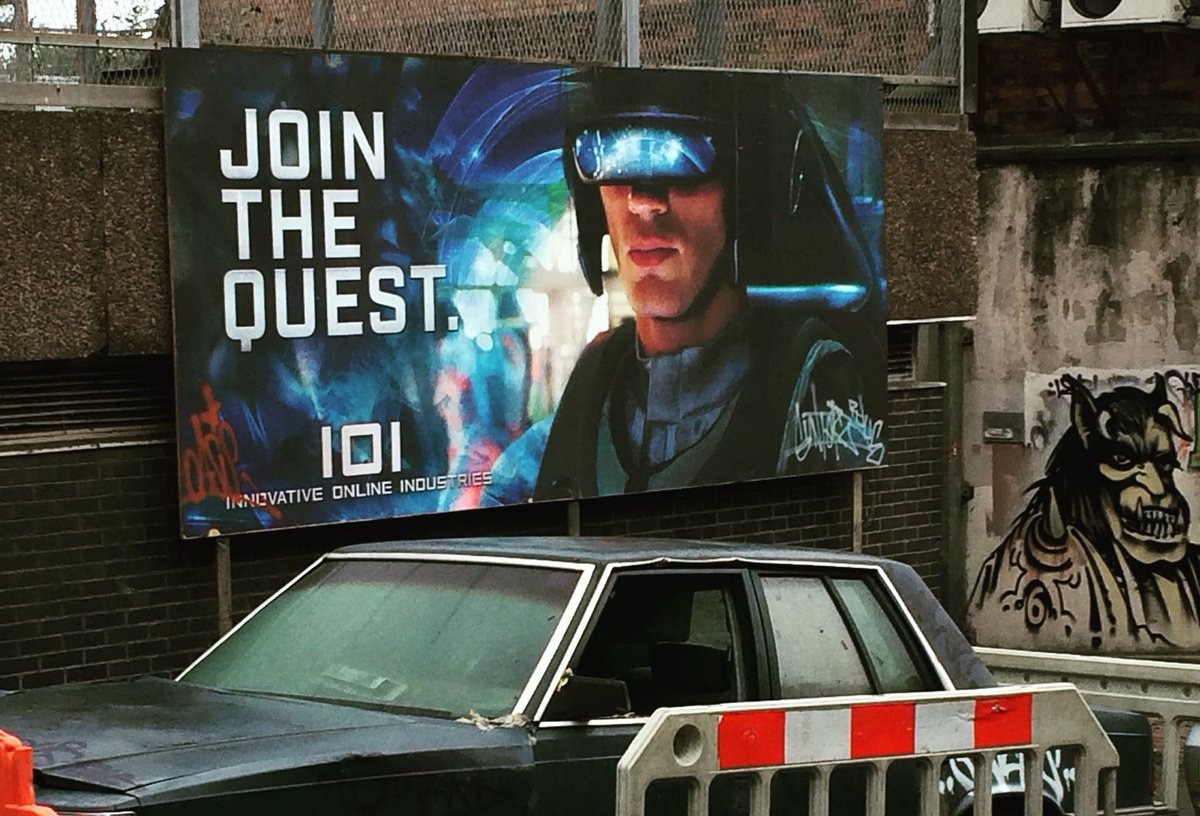 The VRScout Report – The Week in VR Review
BMW uses VR to build cars faster & cheaper, Disney uses VR for research for theme parks, get set for Ready Player One in VR, a VR survey, and the investment & funding wrapup, plus much more.
The German auto manufacturer evaluates design features in virtual reality before building prototypes in actual reality, using the famous high-quality physics-based rendering power of Unreal for the game engine and using the HTC Vive for the VR hardware.
DISNEY USES VR FOR RESEARCH WHILE CEO SAYS WE'LL SEE AR AT THEME PARKS

Confirming theme park purists' predictions that VR headsets are unlikely to be seen at Disney's parks (at least anytime soon), CEO Bob Iger instead said that we can look forward to mixed reality attractions.

This new batch of accepted companies brings the total of companies funded by the Vive X program to over 60–  establishing the program as one of the leading VR investors in the world.
THE VOID GOES TO DUBAI

BE A FIGHTING ROBOT ON NEW VR ATTRACTION IN SOUTH KOREA

AMAZON MIGHT OPEN AR SHOPPING STORES

ADOBE PUTS THE HOLOLENS TO WORK IN RETAIL ANALYTICS

UK MOBILE NETWORK O2 TELEFONICA LAUNCHES MUSIC & RUGBY VR VIDEOS

WATCH NCAA MARCH MADNESS IN VR

GET GHOSTBUSTERS VR ON PLAYSTATION VR

SEPHORA UPDATES THEIR AUGMENTED REALITY BEAUTY APP

BEGINNER'S GUIDE TO STORYTELLING IN VR

STORE NO. 8 IS WAL-MART'S NEW VR/AR INCUBATOR

WILL WE HEAR FROM FACEBOOK'S SECRET HARDWARE TEAM SOON?
Recapping the top stories covered on the VRScout Report, a weekly podcast discussing the best in VR, hosted by Malia Probst. BMW uses VR to build cars faster & cheaper, Disney uses VR for research for theme parks, get set for Ready Player One in VR, a VR survey, and the investment & funding wrapup, plus much more.

@RoblemVR: The VRScout Report – The Week in VR Review – @VRScout #VR #VirtualReality
Recapping the top stories covered on the VRScout Report, a weekly podcast discussing the best in VR, hosted by Malia Probst. BMW uses VR to build cars faster & cheaper, Disney uses VR for research for theme parks, get set for Ready Player One in VR, a VR survey, and the investment & funding wrapup, plus much more.

You can enjoy the full audio recording below:

Originally announced in the spring of 2016, BMW has been using VR to cut costs and expedite development. The German auto manufacturer evaluates design features in virtual reality before building prototypes in actual reality, using the famous high-quality physics-based rendering power of Unreal for the game engine and using the HTC Vive for the VR hardware. BMW has also baked in the ability for team members to interact together in the same virtual environment, no matter where they are in the world.

DISNEY USES VR FOR RESEARCH WHILE CEO SAYS WE'LL SEE AR AT THEME PARKS

Confirming theme park purists' predictions that VR headsets are unlikely to be seen at Disney's parks (at least anytime soon), CEO Bob Iger instead said that we can look forward to mixed reality attractions . Iger also said he spends his Tuesday afternoons wearing a some kind of head-mounted device at the Disney engineering lab (prompting speculation that he's referencing their partnership with Magic Leap , which was announced back in June). To further mess with our minds, Disney Research just released a paper about their findings on human perception and motor skills… which reveals that Disney researchers have been using a VR system to observe how users catch a ball in real life.

If you haven't yet read Ernest Cline's futuristic thriller novel Ready Player One , get on board. Not only does the book's action mostly take place in a virtual reality world, but Steven Spielberg has been working on a film adaptation that we should expect in spring of next year. Now we don't have just a movie to look forward to–  we'll be able to get inside Ready Player One with VR . A new, strategic partnership between Warner Bros. Pictures and HTC Vive means that we'll get multiple VR experiences related to the RP1 world, and this content will be available through Viveport, Vive's Viveport Arcade (their platform for location-based entertainment, and will go on the road to meet us at big consumer events.

THE SURVEY SAYS: PEOPLE LOVE THEIR VR DEVICE

A recent consumer sentiment survey shows that a majority of recent buyers of VR devices state that they are "very satisfied" of their device , and that the performance exceeds expectations. Interestingly enough, non-gaming content measured higher than gaming content and music and travel experiences were at the top of the stack. Digging into the numbers, 61% report that the device works better than expected, 89% said they were Satisfied or Very Satisfied, 85% believe their device was Good Value, and perhaps most unexpected: 90% of purchasers rated their device Easy or Very Easy to use.

Announced back in July of last year with $100M in cash, Vive X is a global virtual reality accelerator program that exists to fund and train startups in San Francisco, Beijing, Shenzhen, and Taipei. Starting off with a group of 33 startups, the program focuses on enterprise, commerce, education, health, social, and esports– and the program just announced 30 additions to the program and a new location: Israel. This new batch of accepted companies brings the total of companies funded by the Vive X program to over 60–  establishing the program as one of the leading VR investors in the world.

…and just a few more