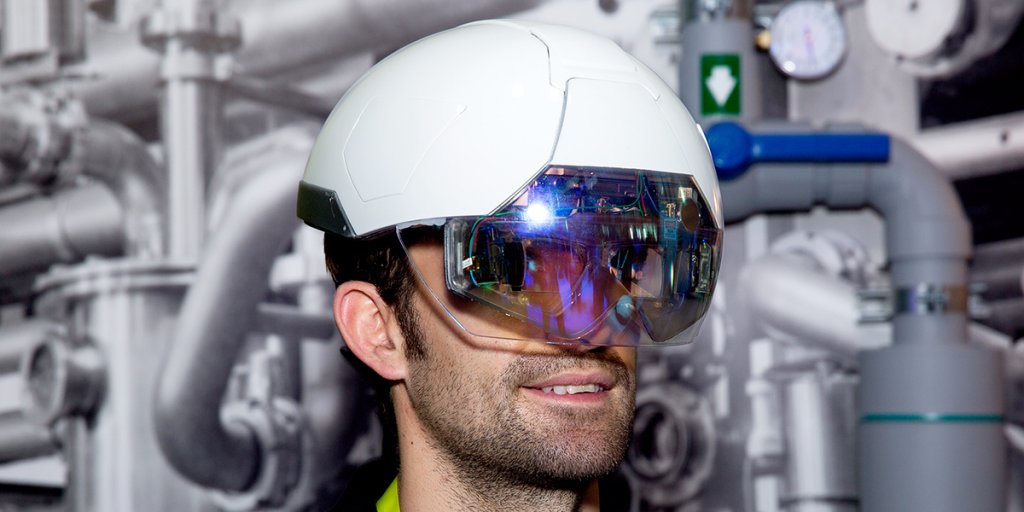 The startup that built an augmented reality headset into a helmet has a new CEO
Daqri's founder and CEO, Brian Mullins, will step down, according to an announcement from the company on Tuesday.
Daqri makes hardware and software that overlays the digital world and the physical world, a hot technology referred to as augmented reality.
The company sells to enterprises a helmet-based AR headset called Smart Helmet, a slimmed down pair of AR glasses called Smart Glasses, making it a direct competitor to Microsoft's Hololens.
Augmented reality is a quickly-growing field of technology that many technologists believe could be a massive market, especially if smart glasses replace the smartphone.
"As the company transitions from its development phase to a global and scalable market leader in professional grade AR, Roy Ashok is the absolute right choice to take the helm and capture the huge opportunities ahead," Mullins said in a statement.
There's been a leadership change at one of the most prominent companies building an augmented reality headset.

@businessinsider: The startup that built an augmented reality headset into a helmet has a new CEO
There's been a leadership change at one of the most prominent companies building an augmented reality headset.

Daqri's founder and CEO, Brian Mullins, will step down, according to an announcement from the company on Tuesday.Roy Ashok, Daqri's new CEO. Daqri

He'll be replaced by Roy Ashok, who was previously Daqri's chief product officer and a director at Qualcomm.

Mullins will advise Daqri and will still have a board seat. 

Daqri makes hardware and software that overlays the digital world and the physical world, a hot technology referred to as augmented reality. Its offices are tucked away in downtown Los Angeles, on a floor that used to be the set of "Mad Men." 

The company sells to enterprises a helmet-based AR headset called Smart Helmet, a slimmed down pair of AR glasses called Smart Glasses, making it a direct competitor to Microsoft's Hololens. It also makes a gadget for cars that visually overlays information like speed and directions on the windshield called Smart HUD. 

Daqri says its Smart Glasses will ship later this month. Its helmet retails for $15,000, including customer service. 

Brian Mullins, Daqri's founder and former CEO. Daqri

The startup raised $290 million over the summer in a round of private equity financing, according to Crunchbase. A person with knowledge of the matter told Business Insider in February that Daqri raised "in excess of $200 million."

Augmented…
The startup that built an augmented reality headset into a helmet has a new CEO