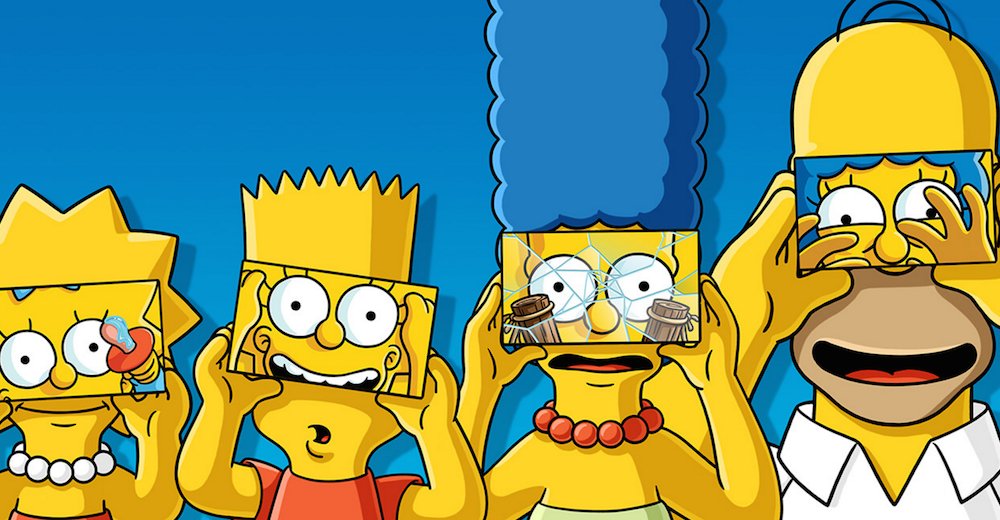 'The Simpsons' Celebrates 600th Episode With a Google Powered, VR Couch Gag
New HTC Vive Releases For The Week Of 09/11/16
How To Achieve Room Scale VR With The Oculus Rift
Oculus Co-Founder Palmer Luckey Screaming In A Vive Is The Best Video You&#82…
4K Headsets, 'Perfect' Eye-Tracking, and 'Augmented VR': Oculus' Abrash Predicts VR in …
'The Simpsons' Celebrates 600th Episode With a Google Powered, VR Couch Gag
The legendary program's most recent stab at relevance comes in the form of a virtual reality experience that will coincide with its 600th episode.

@UploadVR: 'The Simpsons' Celebrates 600th Episode With Virtual Reality Experience. via @Joe_Durbin #VR
The Simpsons has been on the air for a long, long, long time. Whether or not you think that is a good thing, you can't argue that the series is at least still trying to be innovative. The legendary program's most recent stab at relevance comes in the form of a virtual reality experience that will coincide with its 600th episode. The experience is being provided in partnership with Google and will also include a Simpsons-themed VR viewer.

The VR experience will occur during the 600th episode's opening couch gag, dubbed, "Planet of the Couches." Standard television or online viewers will simply see the 45-second gag that had already been produced, while VR users will be able to don their headsets and dive deep into the couch-based world of the experience for three minutes of immersive exploration. The experience will be available on iOS and Android smartphones and will be compatible with any Google Cardboard viewer. If you don't already have one, then consider going full-Springfield by picking up one of these 25,000 limited edition Simpsons Cardboards for your viewing pleasure.

"Planet of The Couches" VR edition is being made in conjunction with Fox and the Google Spotlight Stories team. The content will be accessible on October 16 via the Google Spotlight Stories app for iOS and Android. According to IndieWire, Google itself approached The Simpsons' executive producer James L. Brooks to ask about the project.

Apparently, even Homer Simpson himself is being quoted in statements regarding the project. The animated star of the show stated that, "At first we had concerns about working with Google because we didn't know who they were but then we googled the company and were very impressed."

The Simpsons' 600th episode will be "Treehouse of Horror XXVII" and will premiere on Sunday Sunday, October 16 at 8 p.m. ET.
'The Simpsons' Celebrates 600th Episode With a Google Powered, VR Couch Gag