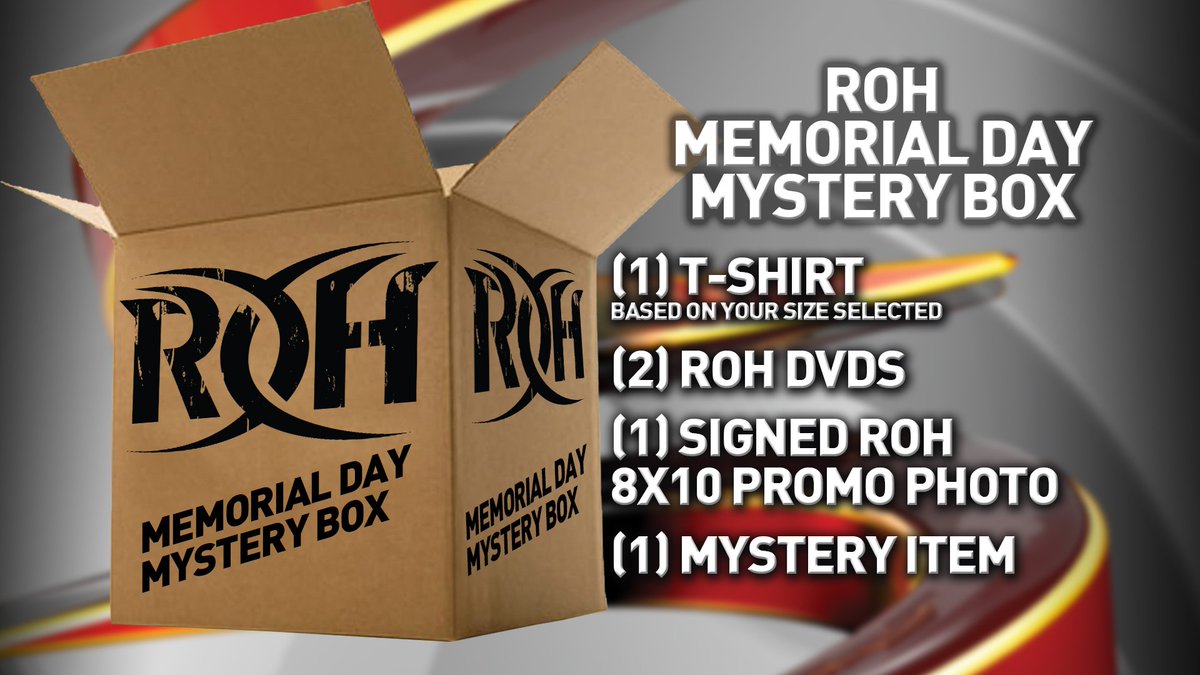 ROH MEMORIAL DAY MYSTERY BOX
Now that's a mystery – Well not entirely , but we promise to make it GOOD!
The Box is valued at over $75, but we have a special price for you of JUST $34.99!
© 2016 Ring of Honor Wrestling Entertainment, LLC.
(1) T-Shirt based on your size selected
Thank you for your interest in spreading the word about ROH Wrestling.
Read the full article, click here.
---
@ringofhonor: "The #ROH #MemorialDay Mystery Box! is available now!"
---
NOTE: We only request your email address so that the person you are recommending the page to knows that you wanted them to see it, and that it is not junk mail. We do not capture any email address.
---
ROH MEMORIAL DAY MYSTERY BOX