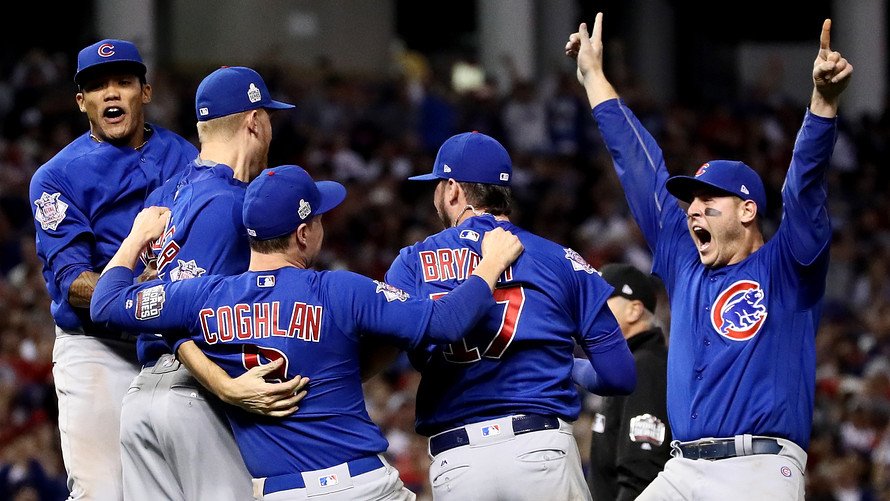 Major League Baseball to launch virtual reality viewing experience
Major League Baseball Commissioner Rob Manfred on Thursday announced the league's premier live-game streaming app MLB At Bat will launch a virtual reality experience for watching games.
The new app, MLB At Bat VR, will be available for download on June 1 for any device that supports Google's Daydream VR.
Check out: Warner Bros., IMAX to create virtual reality experience for 'Justice League,' 'Aquaman'

The MLB VR app itself is free and that alone will give users basic features like stats and scoreboards.

A $3 a month At Bat premium membership offers full features, like highlights and 360 video, and the MLB game of the day.
MLB TV premium members get everything plus a live stream for every game for $25 a month.
Major League Baseball Commissioner Rob Manfred on Thursday announced the league's premier live-game streaming app MLB At Bat will launch a virtual reality experience for watching games.

@MarketWatch: The MLB announced it will launch a virtual reality viewing experience
Major League Baseball Commissioner Rob Manfred on Thursday announced the league's premier live-game streaming app MLB At Bat will launch a virtual reality experience for watching games.

The new app, MLB At Bat VR, will be available for download on June 1 for any device that supports Google's Daydream VR.

Also read: Facebook, MLB strike deal to stream 20 Friday-night baseball games

The experience doesn't transport viewers to the field for a live view of a game from behind second base. Instead the main screen shows the live game stream, just like you'd see on TV, with either the home or away team feed. But the app makes its mark with the up-to-date stats and data it uses to fill the side panels and a strike zone box that pulls in data from each pitch and at bat.

The app was built by the gaming and VR team at MLB Advanced Media. MLBAM is the MLB's interactive media and internet company from which video streaming business BAMTech was spun off. BAMTech helped build Time Warner Inc.'s TWX, +0.64%  HBO Now streaming platform and is currently working on one for Walt Disney Co.'s DIS, +0.79%  ESPN.

Virtual reality has been heralded for years as the technology of the future for how people will consume and engage with entertainment content. The majority of virtual reality experiences to date have been for gaming, though, there are some applications used in film and TV.

In March, market research firm International Data Corporation said the global market for virtual and augmented reality headsets is expected to grow nearly 10-fold, to 99.4 million units shipped through 2021. That's compared with 10.1 million headsets shipped in 2016.

Check out: Warner Bros., IMAX to create virtual reality experience for 'Justice League,' 'Aquaman'

Also see: Mark Zuckerberg sees augmented reality shaping Facebook's future

The MLB VR app itself is free and that alone will give users basic features like stats and scoreboards. A $3 a month At Bat premium membership offers full features, like highlights and 360 video, and the MLB game of the day. MLB TV premium members get everything plus a live stream for every game for $25 a month.

By using this site you agree to the Terms of Service, Privacy Policy, and Cookie Policy.
Major League Baseball to launch virtual reality viewing experience