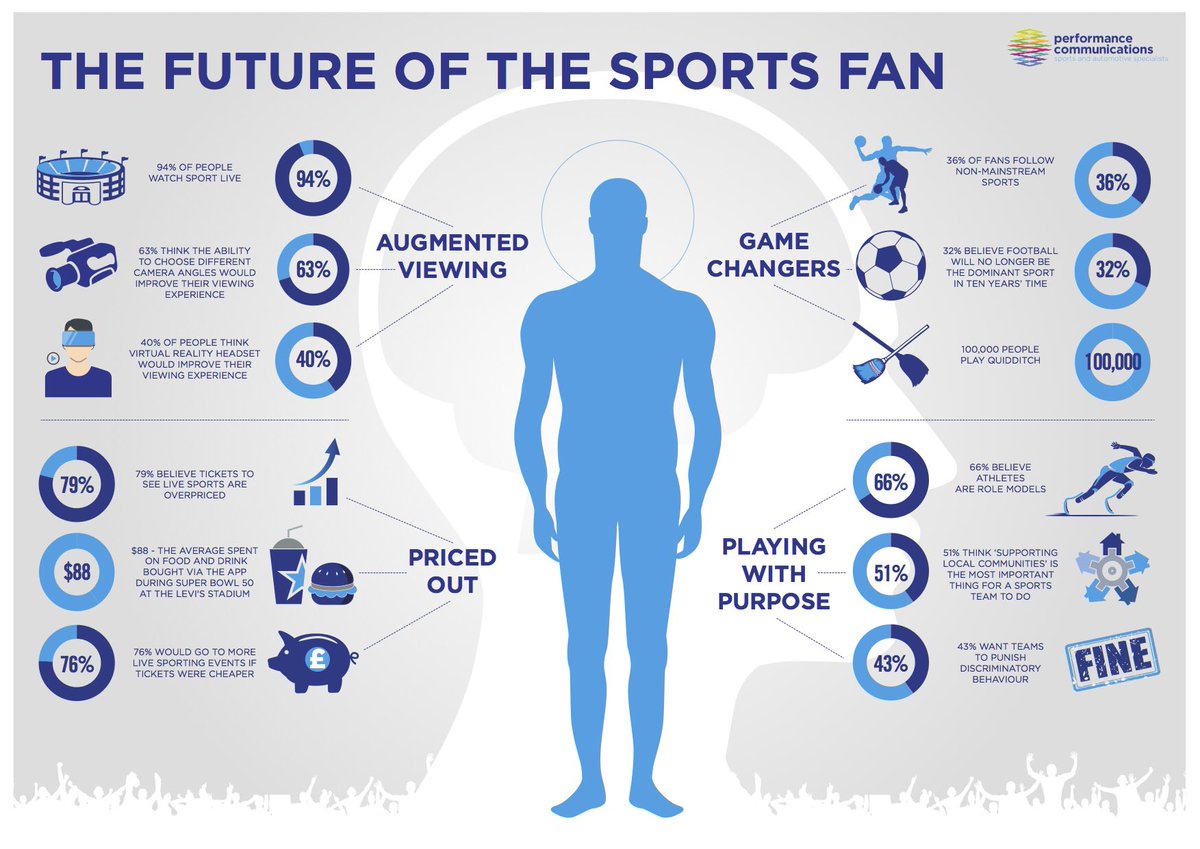 The Future of the Sports Fan
Developed in partnership with behavioural insights agency, Canvas8, the research revealed eight key trends that will shape the future of sports fans.
Our research into the Future of the Sports Fan takes an in-depth look at the make-up of fan bases, the motivations behind fandom and distils the key trends affecting fan behaviour.
The range from the Priced Out fan who will have to spend more money to stay a fan, the Game Changers who pioneer new sports and the 24/7 fan who wants to enjoy sport anywhere and everywhere.
66% of fans see athletes as role models and 43% want teams to punish discriminatory behaviour.
The research highlighted some interesting stats which bring to life the importance of sport.
Read the full article, click here.
---
@MrBlairHughes: "The Future of the Sports Fan
#esports #VR #fanexperience"
---
Sports is a more powerful agent for change than politics and religion. The role fans play is evolving meaning sponsors and rights holders need to keep up
---
The Future of the Sports Fan