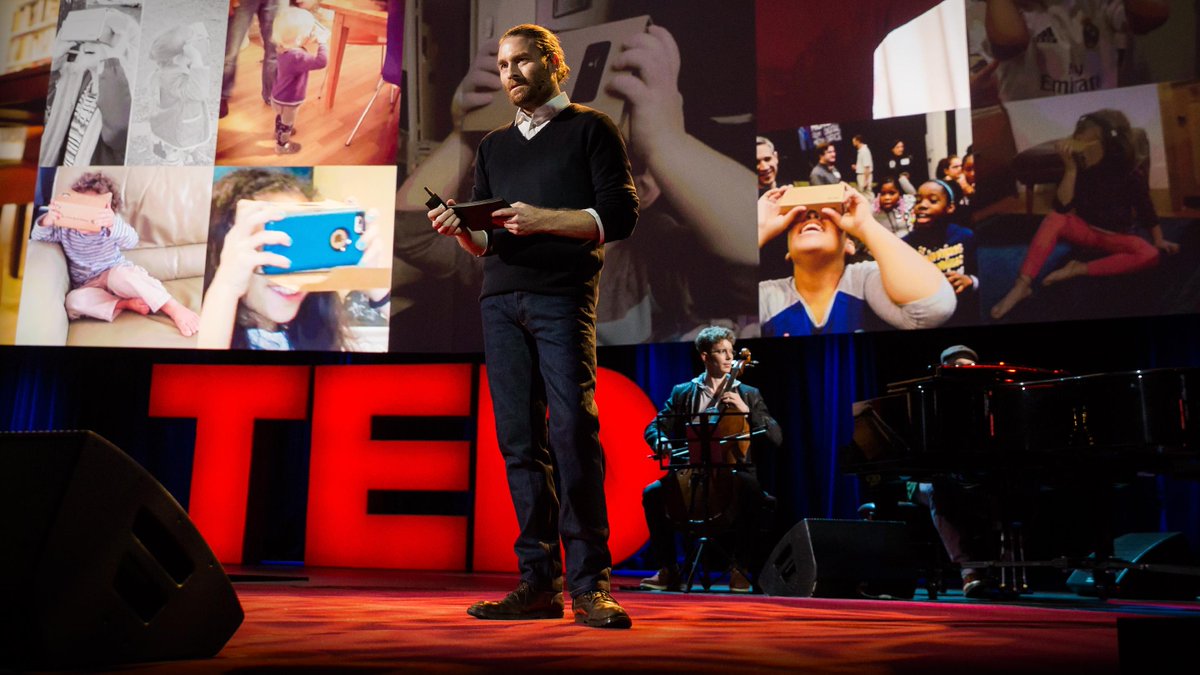 Chris Milk: The birth of virtual reality as an art form
Chris Milk: How virtual reality can create the ultimate empathy machine
If you want to get even more from TED, like the ability to save talks to watch later, sign up for a TED account now .
Bring TED to the non-English speaking world
Updates from TED and highlights from our global community
The talk was presented at an official TED conference, and was featured by our editors on the home page.
Read the full article, click here.
---
@TEDTalks: "The birth of virtual reality as an art form: @milk"
---
Chris Milk uses innovative technologies to make personal, interactive, human stories. Accompanied by Joshua Roman on cello and McKenzie Stubbert on piano, Milk traces his relationship to music and art — from the first moment he remembers putting on headphones to his current work creating breakthrough virtual reality projects that transport viewers to a new time and place. VR is the last medium for storytelling, he says, because it closes the gap between audience and storyteller. To illustrate, he brought the TED audience together in the world's largest collective VR experience. Join them and take part in this interactive talk by getting a Google Cardboard and downloading the experience at with.in/TED.
---
Chris Milk: The birth of virtual reality as an art form