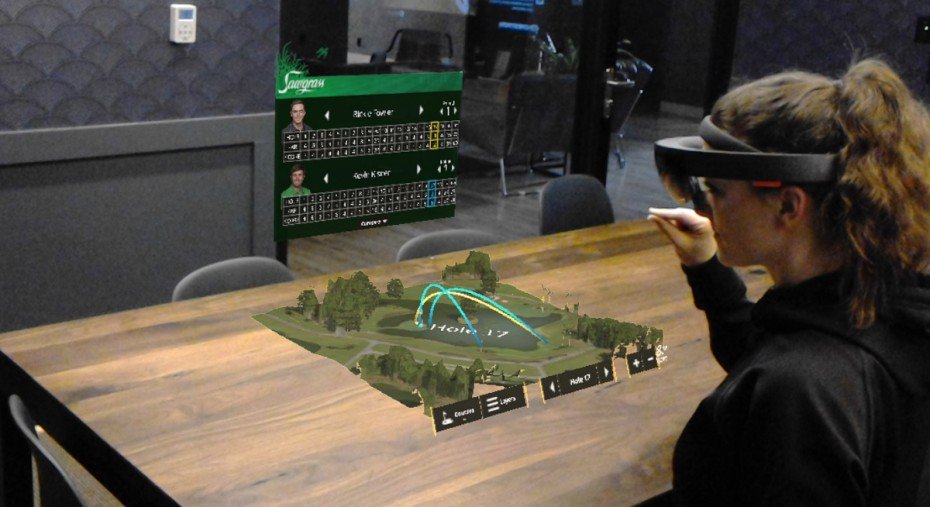 Taqtile's PGA Golf Tour HoloLens Demo
For a player or caddie to plan their attack on a hole, visually identifying the best tee-off locations, hazards and hole locations in augmented reality is something I am sure many would love to experiment with.
According to VentureBeat , Taqtile demonstrated their latest HoloLens demo to PGA Tour officials, sponsors, and players at the annual The Players Championship that just concluded Sunday.
The company is also developing a HoloLens demo for the pro soccer team Real Madrid, giving fans a unique viewing experience that includes data on the stadium, scoring, and other players stats.
Read the full article, click here.
---
@VRScout: "This @HoloLens Golf Demo Lets You See Best Tee-Off locations, Hazards and Holes #AR"
---
Seattle-based mobile app developer Taqtile Mobility has teamed up with Microsoft to create an AR demo on the HoloLens that shows golf player historical data and scoring information for the 17th hole at TPC Sawgrass, a PGA Tour golf course in Ponte Vedre, Florida.
---
Taqtile's PGA Golf Tour HoloLens Demo