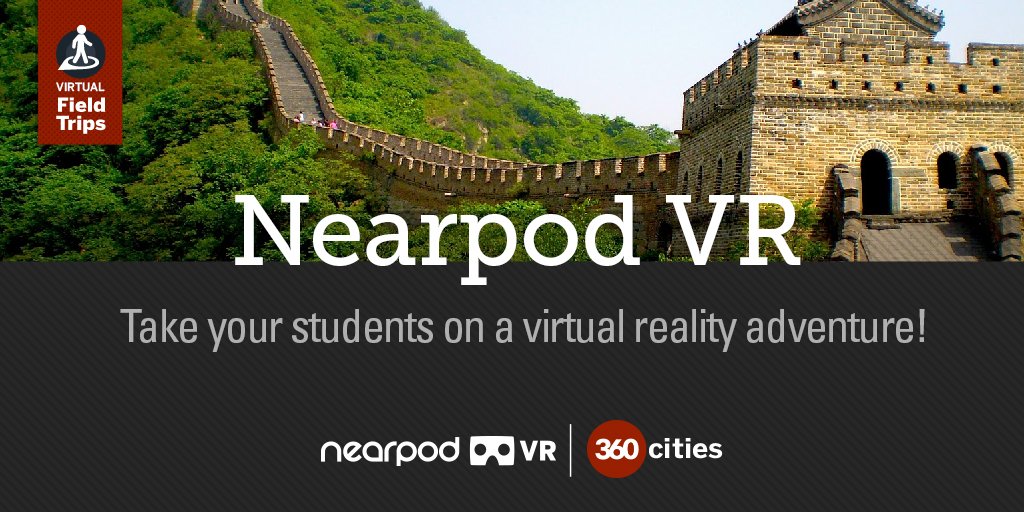 Take your students on a virtual reality adventure right from your classroom
My students and I are currently obsessed with the FieldTrip feature on @nearpod for virtual field trip experiences!
Nearpod VR's Virtual Field Trips bring to your classroom real-world experiences that will inspire your students to learn and think more deeply.
Use the lessons with your students or as inspiration to make your own!
Read the full article, click here.
---
@nearpod: "Explore the world without leaving the classroom! #NearpodVirtualFT #NearpodVR #VR"
---
Nearpod VR's Virtual Field Trips bring to your classroom real-world experiences that will inspire your students to learn and think more deeply
---
Take your students on a virtual reality adventure right from your classroom