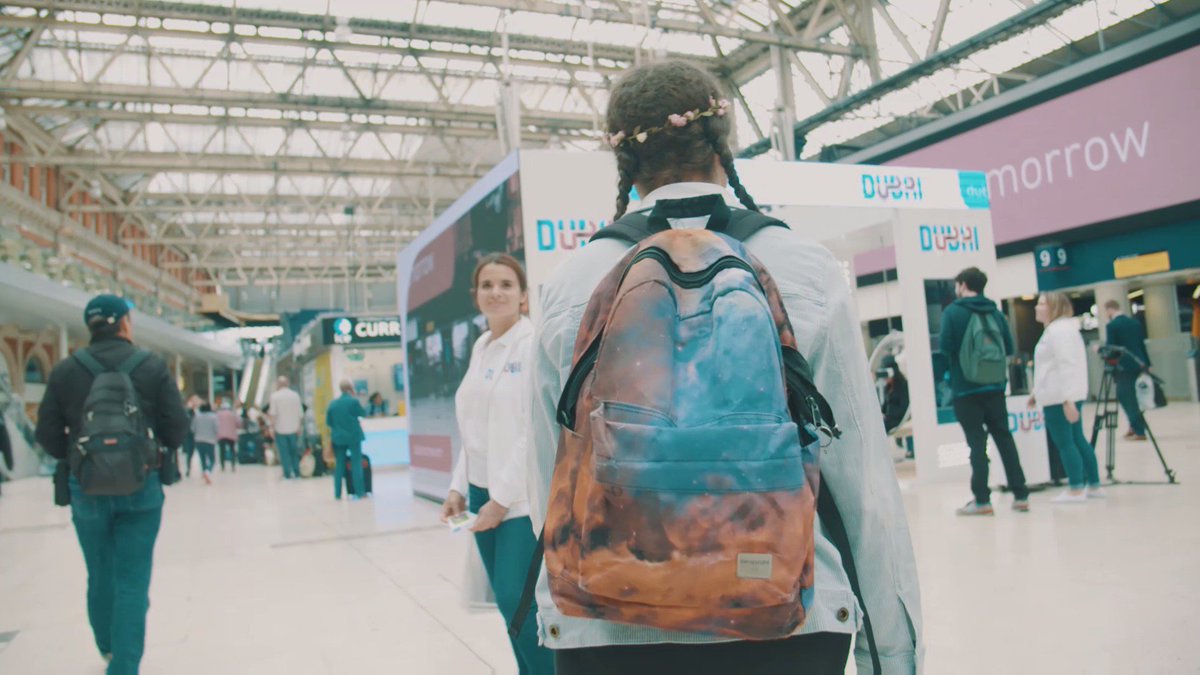 Login to earn more points and WIN
RT @VisitDubai_UK: Explore exciting Dubai experiences at Waterloo from 4-11 Sep with a chance to win a trip daily!
Combine a pair of the same image to win the game.
Make sure you are registered and logged in to earn points and win a trip to Dubai!
Win daily trips to Dubai at our interactive Waterloo Station experience zone this September 4th – 11th, or enter the grand prize competition on the website.
The #DubaiTomorrow virtual reality experience at Waterloo station is unreal….
Dubai Tomorrow

@VisitDubai_UK: Take a virtual reality tour of Dubai at Waterloo Station #DubaiTomorrow #EmiratesHolidays
We use cookies to give you the best experience on our website. By continuing to browse the site, you are agreeing to our use of cookies. You can change your cookie settings at any time but if you do, you may lose some functionality. More information can be found in our Privacy policy and Cookie policy. Accept Cookies

Open your mind to new experiences, and take a journey to discover all that is possible. Embody the sense of adventure and leave behind the hustle of daily life to explore what tomorrow brings. Join us, find out more and embody the spirit of possible.

Memory Game. Combine a pair of the same image to win the game. https://t.co/BydvtbW1Ex #DubaiTomorrow

RT @AmandaCotting: Come visit @VisitDubai_UK #DubaiTomorrow at Waterloo station @mummydaddyme @AMummyToo and I will be live tweeting from 1…

RT @VisitDubai_UK: Virgin Radio presenter & TV personality @MattRichardson3 enjoying the #DubaiTomorrow experience at Waterloo Station http…

The #DubaiTomorrow virtual reality experience at Waterloo station is unreal…. Try it if you're there today and have a few minutes.

I'm all set for a busy day at Waterloo station. Join me at the Twitter party at 1pm #DubaiTomorrow https://t.co/76NmhDWb8X

Remember to follow the hashtag #DubaiTomorrow at 1pm to learn more about the amazing destination of Dubai and the Waterloo event 4-11 Sept.

RT @stevendennison: Awesome AR live experience DOOH stand @LondonWaterloo today! Go check it out! #DubaiTomorrow #DOOH @JCDecaux_UK https:/…

RT @stevendennison: Awesome AR live experience DOOH stand @LondonWaterloo today! Go check it out! #DubaiTomorrow #DOOH @JCDecaux_UK https:/…

RT @AymanDababneh: رؤيا ثم استراتيجية ثم خطط ثم تنفيذ فالكم النجاح انشالله يا عيال زايد #Dubai #DubaiTomorrow #education #innovation htt…

RT @VisitDubai_UK: Explore exciting Dubai experiences at Waterloo from 4-11 Sep with a chance to win a trip daily! #DubaiTomorrow https://t…

@VisitDubai_UK I'm having difficulty sharing anything to facebook on your #DubaiTomorrow site. No problems with twitter.

RT @mummydaddyme: Have you seen I'm a ambassador for @VisitDubai_UK #DubaiTomorrow campaign? You can also win a £250 High St voucher https:…

Have you seen I'm a ambassador for @VisitDubai_UK #DubaiTomorrow campaign? You can also win a £250 High St voucher https://t.co/UFrcusOkEz

RT @VisitDubai_UK: Only 5 days until you can win a chance for a holiday to Dubai if you visit our stand at Waterloo! #DubaiTomorrow https:/…

Fancy joining me & co on Oct trip to @VisitDubai_UK?

RT @VisitDubai_UK: Only 5 days until you can win a chance for a holiday to Dubai if you visit our stand at Waterloo! #DubaiTomorrow https:/…

RT @VisitDubai_UK: Only 5 days until you can win a chance for a holiday to Dubai if you visit our stand at Waterloo! #DubaiTomorrow https:/…

RT @VisitDubai_UK: Only 5 days until you can win a chance for a holiday to Dubai if you visit our stand at Waterloo! #DubaiTomorrow https:/…

RT @tots100: Join our #DubaiTomorrow Twitter Party on Sep 6 where we're giving away £500 in vouchers! #win https://t.co/nuOVucZccL

Join our #DubaiTomorrow Twitter Party on Sep 6 where we're giving away £500 in vouchers! #win https://t.co/nuOVucZccL

Eventmagazine: .VisitDubai_UK to launch "largest ever" #experiential activation at Waterloo https://t.co/strJf2mqyC #DubaiTomorrow

RT @VisitDubai_UK: Explore exciting Dubai experiences at Waterloo from 4-11 Sep with a chance to win a trip daily! #DubaiTomorrow https://t…

RT @Eventmagazine: .@VisitDubai_UK to launch "largest ever" #experiential activation at Waterloo https://t.co/eUbad4fvUp #DubaiTomorrow htt…

RT @Eventmagazine: .@VisitDubai_UK to launch "largest ever" #experiential activation at Waterloo https://t.co/eUbad4fvUp #DubaiTomorrow htt…

Cooler commute to work than usual @LondonWaterloo today! Dubai brought to life in the concourse #DubaiTomorrow