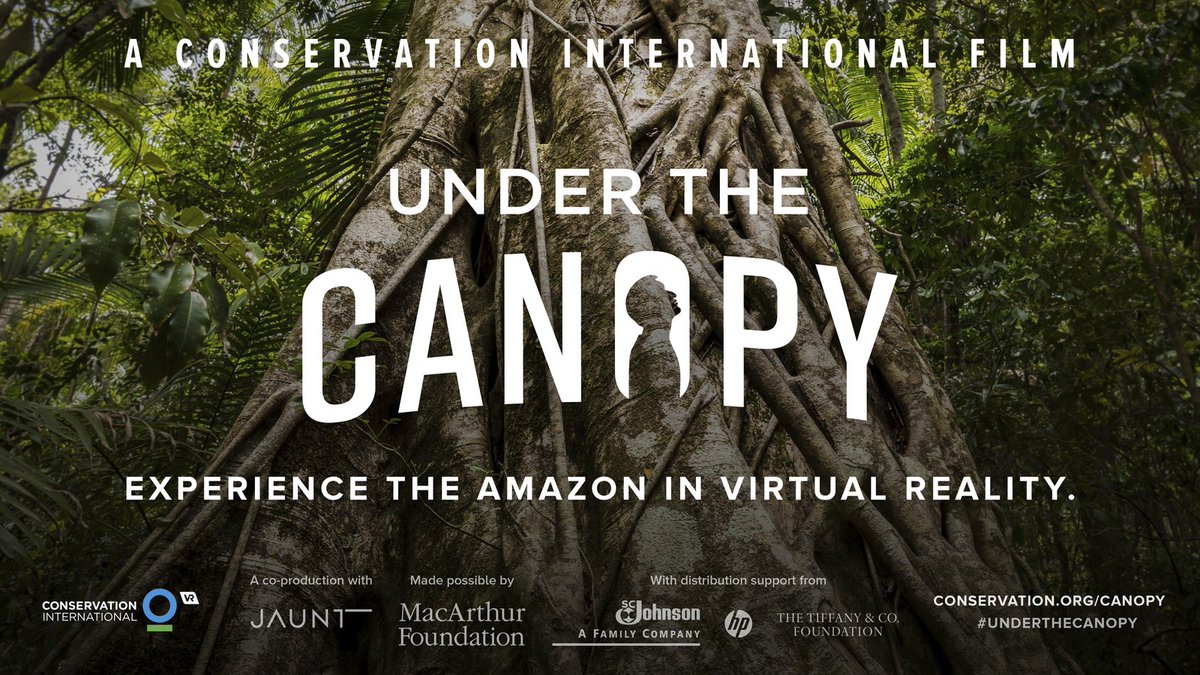 The forest behind your perfume

In Venezuela, CI and partners have helped three villages protect forests and find a crucial source of livelihood amid the country's economic crisis: a little-known yet ubiquitous ingredient in perfumes.

How drones can save rainforests

In Suriname, the world's most forested country, CI provides drone training for local rangers to monitor the vast tracts of forest they are charged with protecting from illegal logging and gold-mining activities.

Fighting deforestation in Ecuador

CI partnered with the Ecuadorian government on the Socio Bosque ("Forest Partners") project, which provides direct economic incentives for landowners and rural communities who voluntarily commit to protecting the forests.

Sustainable tourism in Bolivia

In Bolivia, CI teamed up with a Quechua-Tacana indigenous community to create the award-winning Chalalan Ecolodge, a thriving business that provides locals with sustainable jobs and income that depend on keeping the nearby forest healthy.

CI has been working since 1992 to help them protect their land and traditions by strengthening surveillance as well as establishing small sustainable businesses that generate income such as harvesting nuts, copaiba oil, fruit and honey.
Watch the trailer for Conservation International's new VR experience in the Amazon, #UnderTheCanopy

@ConservationOrg: Take a trip into the Amazon without getting your feet muddy >> #UnderTheCanopy
Conservation International has trained, worked with and learned from indigenous peoples for more than 25 years. To ensure that our work respects the rights and voices of these communities and individuals, CI uses a "rights-based approach," to respect human rights, protect vulnerable groups and encourage good governance.

The forest behind your perfume

In Venezuela, CI and partners have helped three villages protect forests and find a crucial source of livelihood amid the country's economic crisis: a little-known yet ubiquitous ingredient in perfumes.

Read the full story »

How drones can save rainforests

In Suriname, the world's most forested country, CI provides drone training for local rangers to monitor the vast tracts of forest they are charged with protecting from illegal logging and gold-mining activities.

Read the full story »

New hope for farmers facing climate change

In southern Guyana, the CI-supported Rupununi Innovation Fund helps farmers boost their lands' productivity and build resilience to climate impacts.

Read the full story »

In the Colombian Amazon, men and women share conservation benefits

Through CI-supported conservation agreements in the Colombian Amazon, communities protect ecosystems and educate others about sustainable fishing practices in exchange for monthly cash benefits used to purchase items such as medicine and boat engines. To determine who decides what to buy, CI staffers recently surveyed several indigenous villages about shifting gender roles.

Read the full story »

Fighting deforestation in Ecuador

CI partnered with the Ecuadorian government on the Socio Bosque ("Forest Partners") project, which provides direct economic incentives for landowners and rural communities who voluntarily commit to protecting the forests.

Read the full story »

From illegal logger to forest champion

In northwestern Peru, illegal-logger-turned-conservationist Norbil Becerra opened a hummingbird ecotourism center with money out of his own pocket — and a little help from REDD+, an approach proven to prevent the clearing and burning of tropical forests and the resulting greenhouse gas emissions.

Read the full story »

Sustainable tourism in Bolivia

In Bolivia, CI teamed up with a Quechua-Tacana indigenous community to create the award-winning Chalalan Ecolodge, a thriving business that provides locals with sustainable jobs and income that depend on keeping the nearby forest healthy.

Read the full story »

From machetes to maps: How a red line eased conflict in Bolivias Amazon

After years of dispute on the edge of a national park, CI and government partners helped competing land users find common ground through a map they drew together.

Read the full story »

Brazil's Kayapó: Stewards of the Forest

The Kayapó maintain legal control over 10.6 million hectares (26.2 million acres) of primary tropical forest and savanna in the Amazon. CI has been working since 1992 to help them protect their land and traditions by strengthening surveillance as well as establishing small sustainable businesses that generate income such as harvesting nuts, copaiba oil, fruit and honey.

Read the full story »