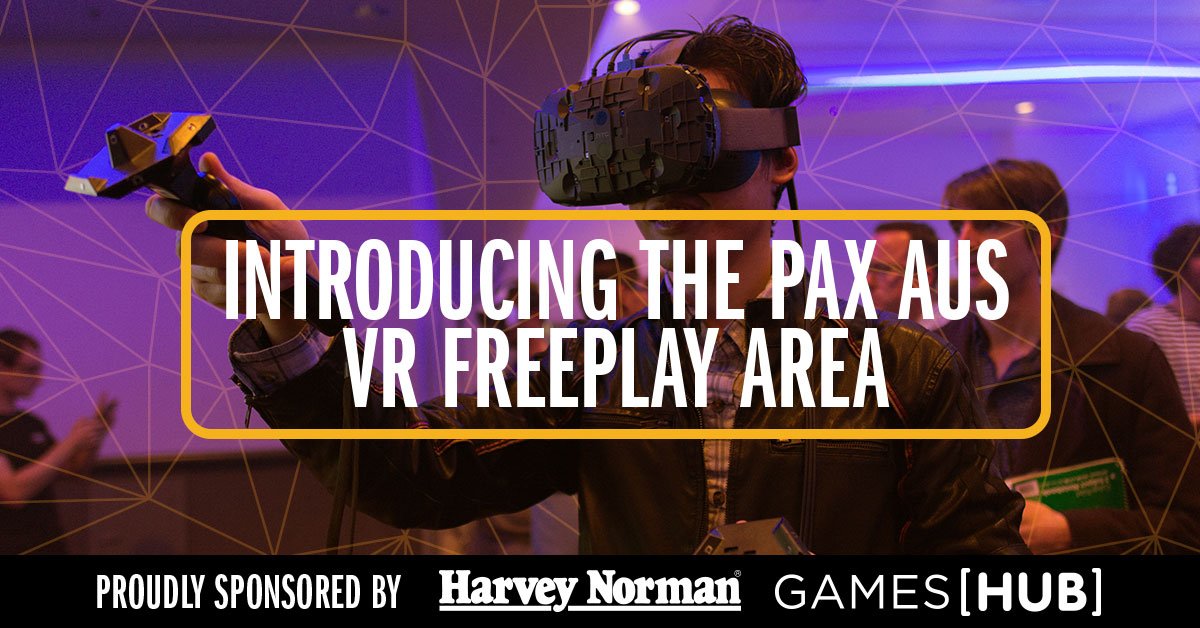 For the first time ever, we're bringing you the VR Freeplay Area, sponsored by Harvey Norman Games Hub, at PAX Australia 2016!
Well strap in your eyeballs, we're going on a ride!
Get your eyeballs ready and stop by Level 2 of the MCEC during PAX Aus to try it all out.
The area will feature dedicated HTC Vive playable areas that will include green screen VR setups and Omni treadmills, as well as Oculus Rifts and Playstation VRs.
The source for PAX Australia updates
You've all heard about VR, but have you ever tried it? Well strap in your eyeballs, we're going on a ride! (Figuratively)

@PAXAus: Strap in your eyeballs, we're going for a ride! #VR #VRFreeplay #HTCVive
You've all heard about VR, but have you ever tried it? Well strap in your eyeballs, we're going on a ride! (Figuratively)

For the first time ever, we're bringing you the VR Freeplay Area, sponsored by Harvey Norman Games Hub, at PAX Australia 2016!

The area will feature dedicated HTC Vive playable areas that will include green screen VR setups and Omni treadmills, as well as Oculus Rifts and Playstation VRs.

Get your eyeballs ready and stop by Level 2 of the MCEC during PAX Aus to try it all out.