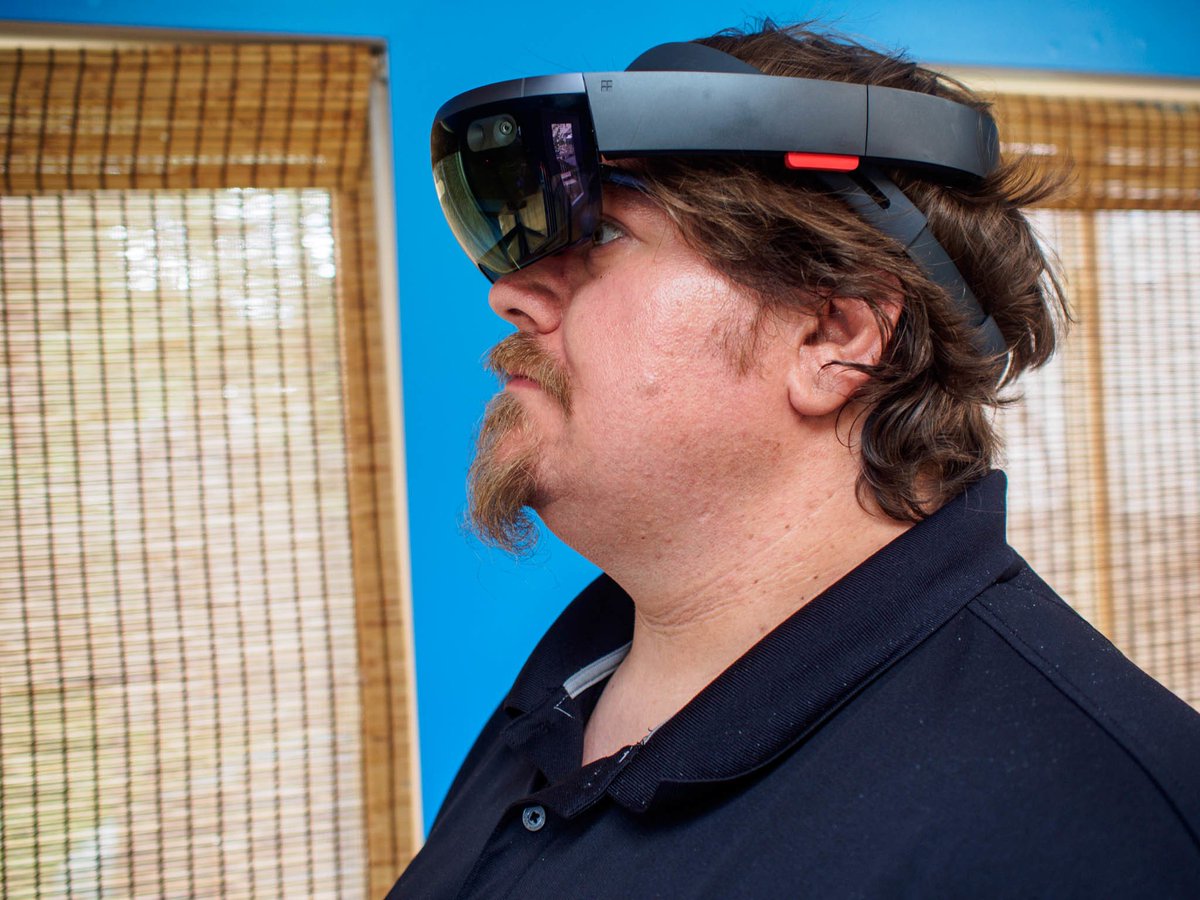 Microsoft HoloLens coming to 6 new markets this November with pre-orders now live
Microsoft HoloLens coming to 6 new markets this November with pre-orders now live
Microsoft's Nadella weighs in on Pokémon Go and HoloLens
Microsoft HoloLens also getting Windows 10 Anniversary Updat
You can now order the Microsoft HoloLens in the UK, France, Germany, and three other countries
HoloLens will be available in these new markets starting late November, with pre-orders going live today.
Microsoft has today announced that it's expanding its availability of the HoloLens to new markets, and pre-orders are now going live.

@windowscentral: Six new countries around the world can get their HoloLens on from this November!
For those outside the United States, it's been a long and hard wait if you've been interested in buying a HoloLens. Back in March, Microsoft began shipping HoloLens development kits exclusively in the US and Canada, leaving nearly everyone else out in the cold, until today that is. Microsoft has announced in a new blog post that HoloLens will be coming to 6 new countries this November, and pre-orders for those countries are now live.

Now that HoloLens is rolling out in more countries, developers all across the world can start developing apps for the holographic platform. This HoloLens rollout will see the product arrive in the following countries:

"Since the launch of Microsoft HoloLens, we have seen really passionate developers and world-class companies develop groundbreaking computing experiences — experiences only possible on HoloLens" said Alex Kipman, technical fellow, Microsoft Windows and Devices Group.

"When we set out to pioneer the mixed-reality category, we knew that many of the best innovations would be discovered when others got their hands on the technology. It has been quite inspiring to see what our partners have built and what individual developers have created. Together, we have only scratched the surface for what mixed reality can do. I can't wait to see what happens next as we welcome these new countries to our holographic landscape."

HoloLens will be available in these new markets starting late November, with pre-orders going live today. Pre-orders are taking place exclusively through the Microsoft Store too. It's super exciting to see HoloLens arrive in more countries, as it means holographic computing is now more readily available worldwide. We can't wait to see what new developers come up with.

I'm resisting quite easily. Why? Because Hololens confuses me. Firstly, it seems to be a form of VR that isn't as immersive as current headsets like the Occulus etc. (I know it is for different purposes, but from a tech perspective it seems like a kind of VR light). Then they want to charge a staggering £2719 for one! This is not very realistic. Once the price has come down to current headset levels, I might have a temptation that I will have to resist. As it is, no temptation at all.

1) This is not a consumer device, this is for developers and businesses with deep pockets who are interested in changing work flows down the road.

2) Mixed reality head sets have huge potential over VR head sets, ignore the tech media (who blindly follow VR ignoring it's many downsides), MR does not suffer from the physical affects like headaches or nausea that VR can induce, furthermore it does not shut you off from the world and most importantly it can collaborate with full computers from AutoCAD models being viewed in real time off the screen, virtual monitors for computers, repair instructions overlay on real life machines, real time translation displays etc.

PC/console VR is very limited in scope beyond games and mobile VR is a novelty, MR devices are the next real big thing.

Thanks for a good explanation, but I don't think I'll really get it until I can see it. I'm still not convinced this will be the best choice and at the prices even VR headsets go for experimentation isn't practical. If they can get a consumer version down to competitive prices then that will be interesting, but if it gets swallowed by the new 'enterprise first, last and always' strategy (as it is currently positioned) it may never reach the shelves. Here's hoping we can charm MS into letting us in one day. I want to try this if I can. And to those who down voted me for being (and not unreasonably) a bit confused by this odd thingie, thanks for discouraging my curiosity. You should be ashamed.
Microsoft HoloLens coming to 6 new markets this November with pre-orders now live