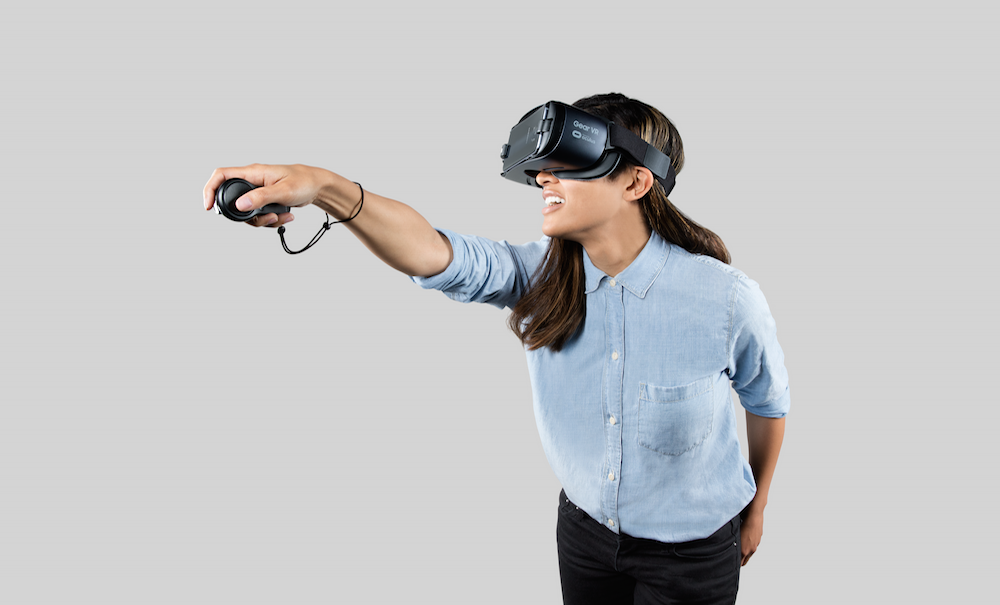 Free Gear VR With Samsung Galaxy S8 Could Add Millions Of New VR Owners
Earlier this year Samsung revealed it is leading the pack with more than 5 million Gear VRs sold, crushing the nearly 1 million Sony PS VR headsets sold to date.
Many of those headsets likely made it into people's hands because of promotions offering the Gear VR free with the Samsung Galaxy S7 last year.
This is your friendly reminder that Samsung has renewed the promotion, offering both the new Gear VR and its controller free with the purchase of the new Galaxy S8.
What's more, Samsung today indicated pre-orders for the Galaxy S8 and S8+ are outpacing the numbers for the S7 — suggesting this promotion is likely to have an enormous effect on the install base for the budding VR industry.
In other words, there are a lot of free Gear VRs buyers could receive as a result of Samsung's Galaxy S8 push.
Samsung renewed its free Gear VR promotion, offering the new headset and controller free with the purchase of a Galxy S8 or S8+.

@UploadVR: Samsung is pushing #gearvr once again by offering them free with the #galaxyS8 via @hmltn
Earlier this year Samsung revealed it is leading the pack with more than 5 million Gear VRs sold, crushing the nearly 1 million Sony PS VR headsets sold to date.

Many of those headsets likely made it into people's hands because of promotions offering the Gear VR free with the Samsung Galaxy S7 last year. This is your friendly reminder that Samsung has renewed the promotion, offering both the new Gear VR and its controller free with the purchase of the new Galaxy S8. That's a $130 VR headset and controller for free with the purchase of a new phone.

What's more, Samsung today indicated pre-orders for the Galaxy S8 and S8+ are outpacing the numbers for the S7 — suggesting this promotion is likely to have an enormous effect on the install base for the budding VR industry.

"Pre-orders of the Galaxy S8 and S8+ in the US are outpacing those of the Galaxy S7 and S7 edge with strong double digit growth," reads the Samsung statement. "In addition, the majority of consumers have been selecting the Galaxy S8+."

While the U.S. site for Samsung's promotion indicates a maximum of 350,000 people who could redeem it, those limits are typically set on a country by country basis and separate from allotments established by similar promotions offered by individual retailers like Walmart or Best Buy. In other words, there are a lot of free Gear VRs buyers could receive as a result of Samsung's Galaxy S8 push.

The rules for the Samsung "Infinitely Immersive" promotion indicate the phone must be purchased by April 20 and freebie claimed by May 14.

Note that 5 million Gear VRs sold does not translate into usage. It is likely a large number of the free devices collect dust compared with the more expensive Sony headsets. This Samsung promotion will nonetheless introduce VR to many more homes.

Tagged with: deal
Free Gear VR With Samsung Galaxy S8 Could Add Millions Of New VR Owners