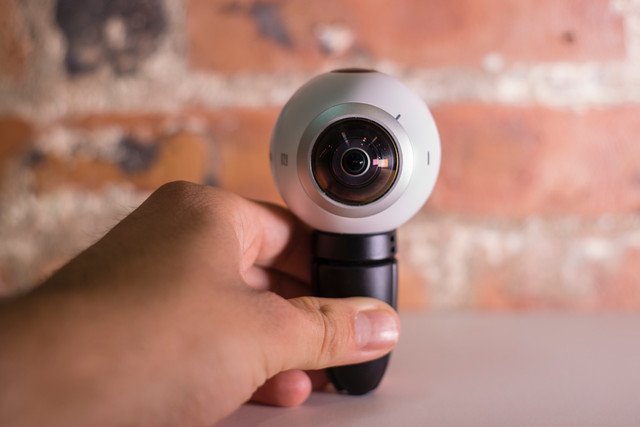 Reuters, Samsung Team Up to Produce VR News Content
Home > Photography > Reuters to produce VR news content with Samsung
The eye-shaped Samsung Gear 360 uses both front- and rear-facing cameras to record seamless, 360-degree videos and photos.
Galaxy phone users can control the camera remotely and even stitch and edit 360-degree videos right from their phones.
The cameras and new content will fuel Focus 360 – Reuters' new virtual reality and 360-degree video and photography worldwide news portal, which launches online and on Android August 2 and on iOS August 5, the company told us.
The Reuters journalists will be among the very first people to use the Gear 360.
Read the full article, click here.
---
@RickKing16: "Reuters to produce #VR news content with Samsung Gear 360 cameras"
---
Reuters has announced a partnership with Samsung to bring VR and 360-degree content to all of its news platforms.
---
Reuters, Samsung Team Up to Produce VR News Content