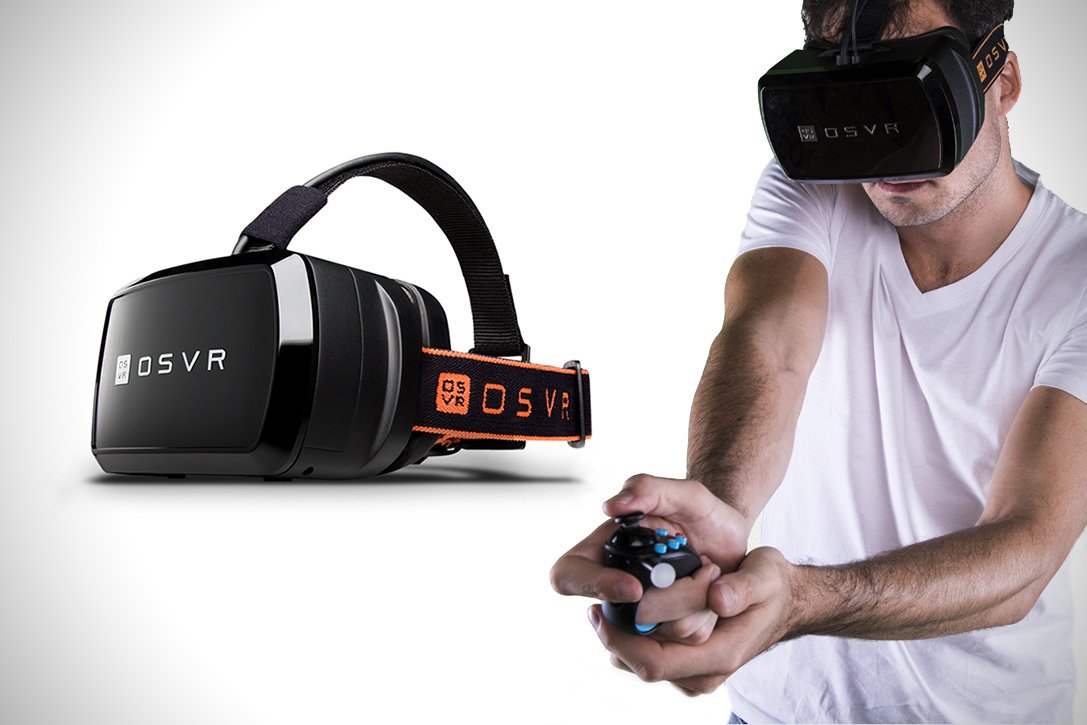 Razer's Open Source Virtual Reality (OSVR) HDK2 Headset Boasts Ultra High-Res OLED Display
The entry was posted on 06/15 02:30am and is filed under Gadgets , Technology .
Unlike its predecessor, HDK 1.4, this version features an updated (2160×1200) OLED display panel and a 90Hz refresh rate, which matches the Oculus Rift.
"Additional enhancements include a 100Hz camera for positional tracking, an open framework that enables it to work with a variety of controllers, and the HDK system supports content technologies such as StreamVR. 's the kicker though, HDK 2 will be available for purchase at the beginning of July and retail for $399, compared to the $599 price tag for Oculus Rift and $799 for the HTC Vive.
Continue reading for two more videos and information.
The HDK 1.4 will also be on sale for $299," reports Hi Consumption .
Read the full article, click here.
---
@techeblog: "Razer's Open Source #VirtualReality (OSVR) HDK2 headset is #hacker friendly. #gadgets #tech"
---
TechEBlog, The Latest Tech and Gadget News
---
Razer's Open Source Virtual Reality (OSVR) HDK2 Headset Boasts Ultra High-Res OLED Display