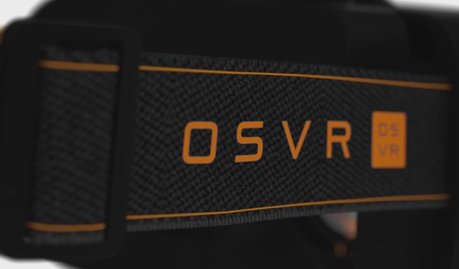 Razer Tease New Virtual Reality System for E3 2016
This year's E3 takes place at the Los Angeles Convention Center, 14th – 16th June.
Since then the company has been quietly working to improve the system and today has teased something brand new to be revealed at the Electronic Entertainment Expo (E3), Los Angeles, later this month.
The article may contain links to online retail stores.
Razer's open source virtual reality (OSVR) platform and accompany Hacker Development Kit (HDK) garnered the company a lot of attention during its announcement at CES, Las Vegas, back in January 2015.
Razer Tease New Virtual Reality System for E3 2016
Read the full article, click here.
---
@VRFocus: "#Razer tease new #OSVR Virtual Reality system for @E3 2016:"
---
Razer's open source virtual reality (OSVR) platform and accompany Hacker Development Kit (HDK) garnered the company a lot of attention during its announcement at CES, Las Vegas, back in January 2015. Since then the company has been quietly working to improve the system and today has teased something brand new to be revealed at the Electronic Entertainment Expo (E3), Los Angeles, later this month.
---
Razer Tease New Virtual Reality System for E3 2016