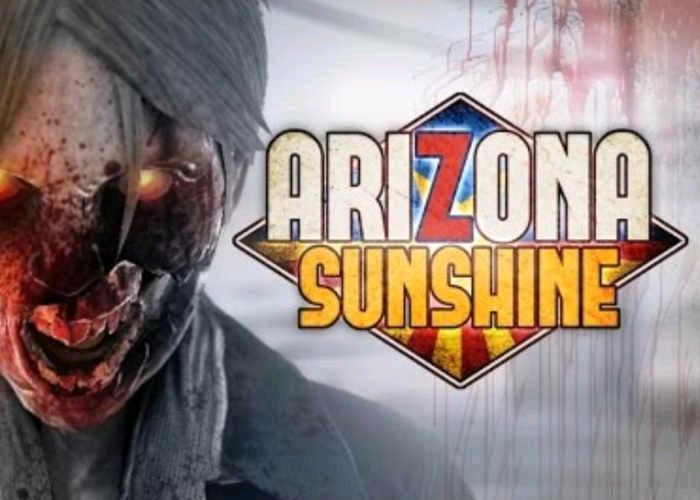 PlayStation VR Multiplayer Arizona Sunshine Adds New Zombie Horde Maps Next Week
PlayStation VR gamers who enjoy the Arizona Sunshine virtual reality multiplayer zombie thriller, will be pleased to know that next week its developers will be rolling out to new free Horde maps for PlayStation VR gamers to enjoy.
Check out the video below to learn the first details about the newly designed map based on Old Mine, as well as more details on the new location Undead Valley both of which will be available to download for free on Tuesday next week.
That's why the campaign's dark "Old Mine" was a natural fit for the first new map.
In contrast to the Old Mine which encourages you to find a tactical position to fight from, Undead Valley encourages exploration in an ever-expanding play area.
You will need to unlock new areas, both in- and outdoors, by blowing up obstacles with grenades or opening doors with keys found throughout the level, making this map feel somewhat like a mini adventure.
PlayStation VR gamers who enjoy the Arizona Sunshine virtual reality multiplayer zombie thriller, will be pleased to know that next week its developers

@RickKing16: PlayStation #VR Multiplayer Arizona Sunshine Adds New Zombie Horde Maps Next Week
PlayStation VR gamers who enjoy the Arizona Sunshine virtual reality multiplayer zombie thriller, will be pleased to know that next week its developers will be rolling out to new free Horde maps for PlayStation VR gamers to enjoy. Check out the video below to learn the first details about the newly designed map based on Old Mine, as well as more details on the new location Undead Valley both of which will be available to download for free on Tuesday next week. Arizona Sunshine's free DLZ update is free to all Arizona Sunshine PS VR players on PS4 and PS4 Pro.

Setting out to create more Horde mode maps, initially we really wanted to play with the element of darkness. That's why the campaign's dark "Old Mine" was a natural fit for the first new map. Only this time, there are way, waaaayyy more Freddies jumping at you from its dark pits and corners. Old Mine is built in such a way that it requires you to think tactically and promotes team play more than before.

Is set in an entirely new location: An old, zombie-infested warehouse-turned-underground casino close to Las Vegas, Nevada. Yep, Freds have jumped the border and we're not about to let that go unnoticed. In contrast to the Old Mine which encourages you to find a tactical position to fight from, Undead Valley encourages exploration in an ever-expanding play area.

Weapons,…
PlayStation VR Multiplayer Arizona Sunshine Adds New Zombie Horde Maps Next Week