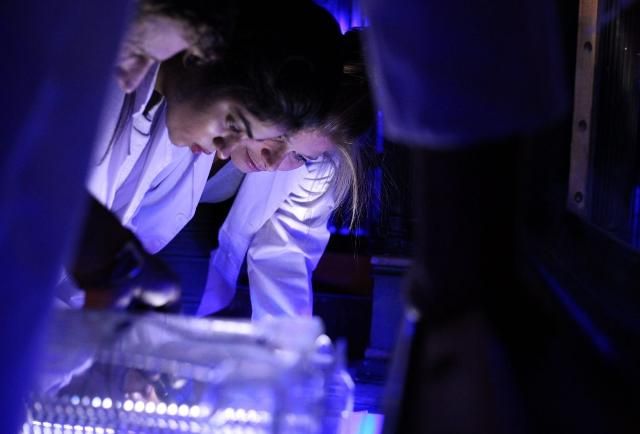 Play With Drones And Virtual Reality At San Francisco's High-Tech Escape Room
If we can't decrypt all the puzzles in our allotted timeframe, the reactor will explode, and we'll all die a horrible death, A horrible virtual death that is, as we're inside The Reason Technology Future Escape Room in San Francisco, where failure means embarrassment, not the end of our lives.
Along with the usual codebreaking and UV light glowing puzzles, they've integrated drones, virtual reality, 3D printing and more into their high-tech escape room.
As someone who has been interested in the evolution of escape rooms for some time now — how they've evolved into being used in education, Silicon Valley games and more, I was happy to get an invitation to try out this themed room and discover what the deal was.
"We [Bay Area people] all read TechCrunch, but many have never tried the stuff we read about," co-founder Mike Chen told me, explaining the purpose behind Reason's integration of high-tech tools.
"Many people, even in San Francisco, have no access; 90% have never tried virtual reality, 80% have never flown a drone and 70% have never used a 3D printer.
Solving puzzles is standard escape room fare, but flying drones, wearing VR goggles and 3D-printing escape gizmos levels up this concept in San Francisco.

@RickKing16: Play With #Drones And #VirtualReality At San Francisco's High-Tech Escape Room #vr
Quote of the Day

If you can put Boomers and Millennials together in the same place and with the right setting and conditions, it's amazing how they spark each other.
Play With Drones And Virtual Reality At San Francisco's High-Tech Escape Room