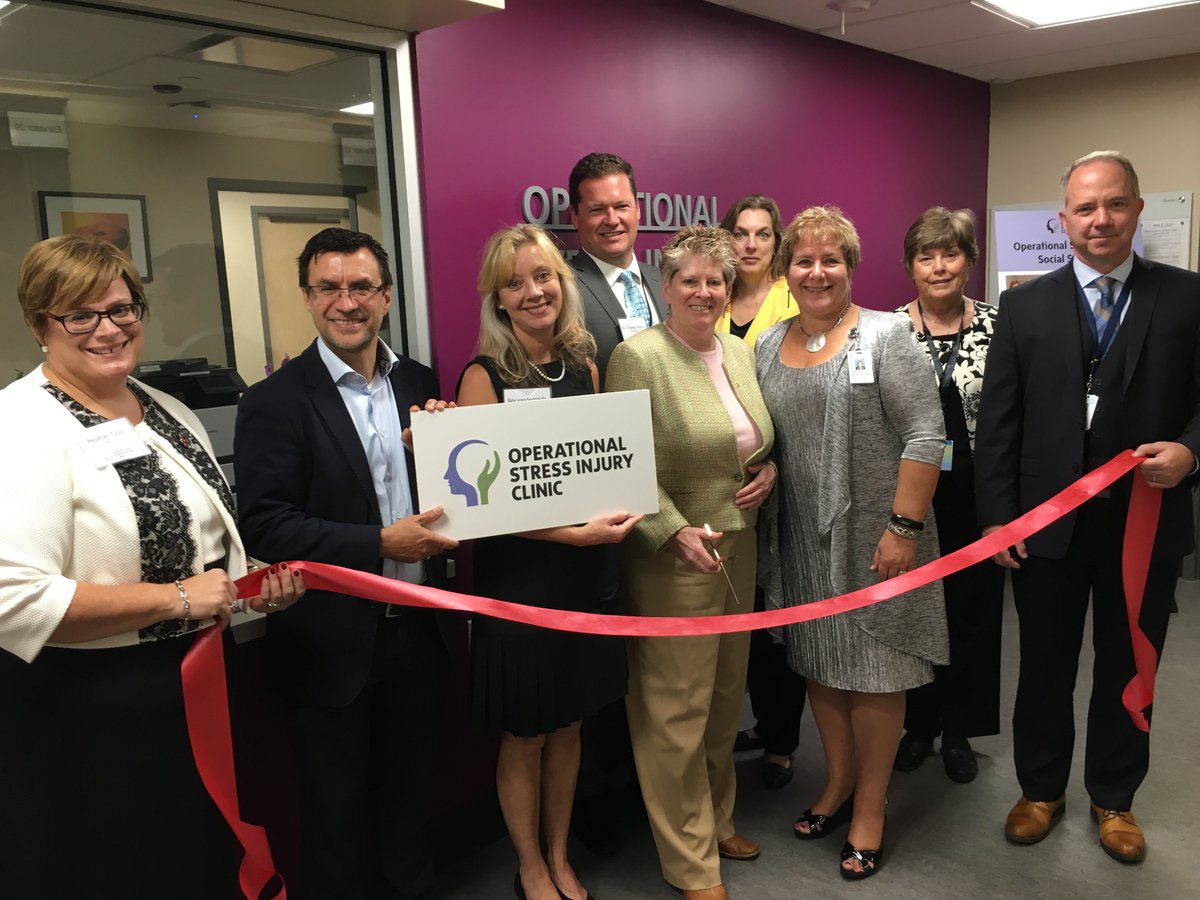 Parkwood expands PTSD care
Retired Lt. Gen. Romeo Dallaire ushered in a new era at Parkwood Hospital Thursday, officially opening its new clinic for post-traumatic stress disorder (PTSD) patients.
The decorated veteran and outspoken PTSD advocate cut the ribbon at Parkwood Institute's newly renovated Operational Stress Injury Clinic – a highly-specialized mental-health program for veterans.
After the ribbon cutting, Dallaire spoke about his personal struggle with post-traumatic stress disorder at a sold-out dinner at the London Convention Centre Thursday evening.
The number of Canadian veterans with post-traumatic stress disorder has almost tripled since 2007.
In the past two years, the number of referrals to Parkwood Hospital's Operational Stress Injury Clinic has grown by 57 per cent.
News, Local, Provincial, Canada, World, Sports, High School Sports, Local Hockey, Hockey, Basketball, Baseball, Football, Soccer, Lacrosse, Curling, Other Sports, Entertainment, Local, Movies, Music, Television, Celebrities, Life, Health, Food, Travel, Money, Opinion, Editorial, Letters, Column, Your Newspaper, Social medias, Events, UR, News, Sports, Life, Entertainment, Money, Opinion, Marketplace, Photos, Videos, Contests, Polls, Weather, Sitemap, Event Submission

@LFPress: Parkwood Hospital opens new clinic for PTSD patients. #ldnont
Retired Lt. Gen. Romeo Dallaire ushered in a new era at Parkwood Hospital Thursday, officially opening its new clinic for post-traumatic stress disorder (PTSD) patients.

The decorated veteran and outspoken PTSD advocate cut the ribbon at Parkwood Institute's newly renovated Operational Stress Injury Clinic – a highly-specialized mental-health program for veterans.

The $1.2 million redevelopment, funded by Veterans Affairs Canada, has nearly doubled the size of the in-demand service, part of the St. Joseph's Health Care system.

Staff will be able to see more patients and do more research in the new facility. Patients will also have access to a new virtual-reality suite, made possible by donations from the Byron and Lambeth Legions who contributed $40,000 from their annual Poppy Fundraiser.

The virtual-reality program helps patients relive traumatic events under the supervision of trained experts. The scenarios can be tailored to simulate situations PTSD patients might avoid – like large crowds or loud sounds – and help them build confidence to face them in real life.

After the ribbon cutting, Dallaire spoke about his personal struggle with post-traumatic stress disorder at a sold-out dinner at the London Convention Centre Thursday evening.

The author and retired Canadian senator has dealt with the disorder since commanding United Nations peacekeeping operations in Rwanda during the genocide in 1994.

…