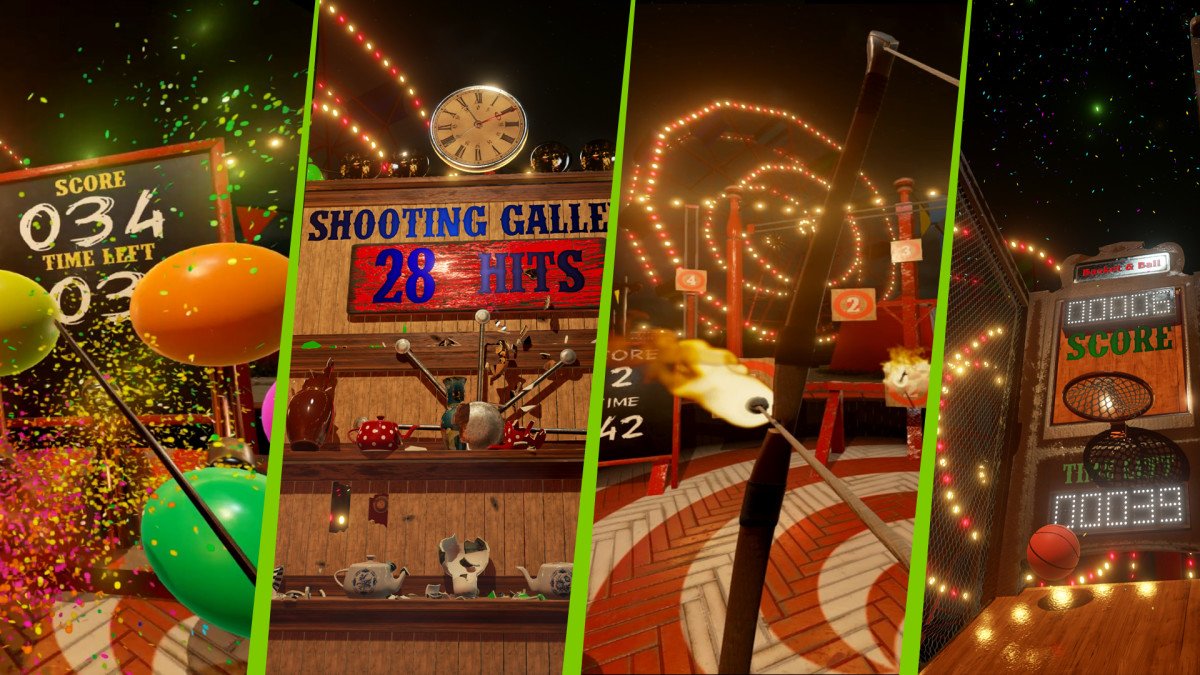 Our First Virtual Reality Experience, VR Funhouse, Shows What Pascal Can Do for VR
Our NVIDIA Flow technology physically simulates experiences such as fire throughout VR Funhouse.
VRWorks Audio uses our Pascal GPUs to ray trace sound waves in real-time, realistically simulating how audio propagates and reflects across the room.
The reflections and echoes created by VRWorks Audio will test your skills in locating the drone.
Read the full article, click here.
---
@nvidia: "NVIDIA VR Funhouse highlights what NVIDIA GeForce GTX 1080 GPUs can do for #VR. #GameReady"
---
NVIDIA VR Funhouse highlights what our Pascal architecture-based GPUs can do for VR.
---
Our First Virtual Reality Experience, VR Funhouse, Shows What Pascal Can Do for VR