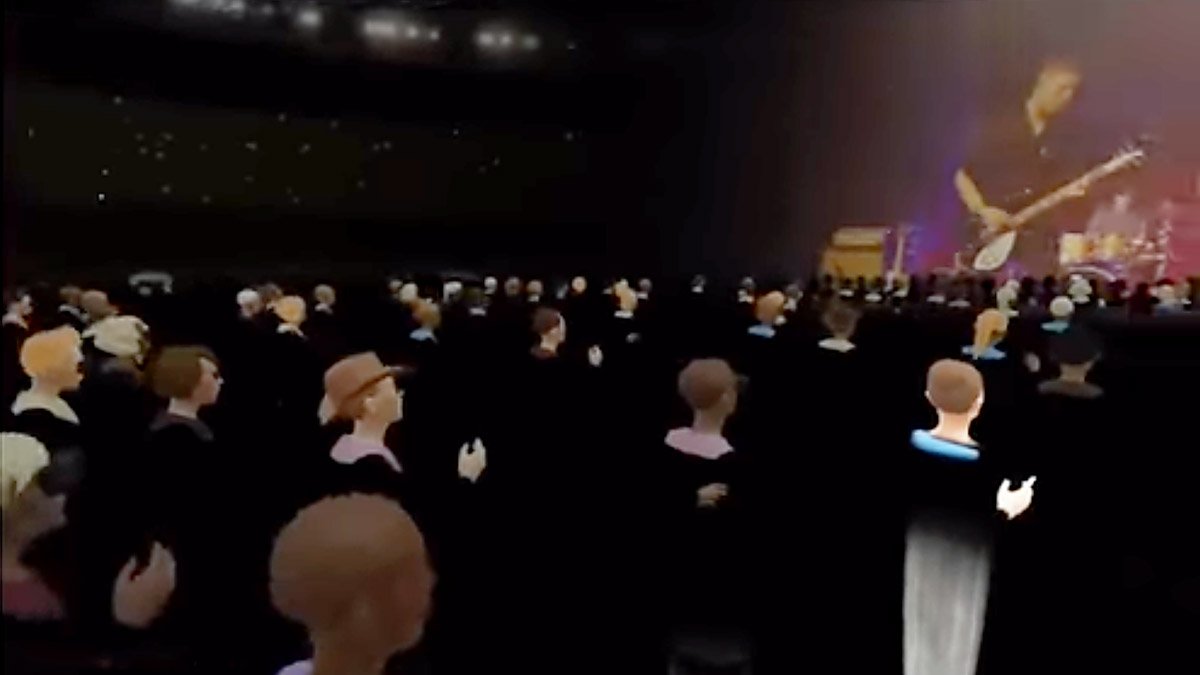 Oculus Connect 4: 'Oculus Venues' Will Let You Watch Live Events & More in VR With Up to 1,000 People
During the Oculus Connect 4 keynote today, Facebook CEO Mark Zuckerberg revealed a new VR experience in development called Oculus Venues, described as a way to view live sports, concerts, and other live events in VR with friends and strangers alike.
Zuckerberg's opening speech reinforced his views about VR's ability to 'create opportunities for everyone', and his newly announced long-term goal of getting 1 billion people into VR (on an unspecified timeline).
Cost of entry is a major hurdle, which is being addressed with price cuts to existing hardware and a low-cost standalone headset coming early next year, but Facebook's main focus continues to be on improving the social VR experience.
One of their new social VR projects, releasing next year, is Oculus Venues, a way of viewing live events in VR with multiple virtual participants.
"Venues lets you watch live concerts and live sports, and premieres of movies and TV shows all around the world with your friends and with thousands of other people at the same time," said Zuckerberg on stage.
The Daily Roundup is our comprehensive coverage of the VR industry wrapped up into one daily email, delivered directly to your inbox. 

@RtoVR: 'Oculus Venues' Will Let You Watch Sports, Concerts, & More in VR With Up to 1,000 People
During the Oculus Connect 4 keynote today, Facebook CEO Mark Zuckerberg revealed a new VR experience in development called Oculus Venues, described as a way to view live sports, concerts, and other live events in VR with friends and strangers alike.

Zuckerberg's opening speech reinforced his views about VR's ability to 'create opportunities for everyone', and his newly announced long-term goal of getting 1 billion people into VR (on an unspecified timeline). Cost of entry is a major hurdle, which is being addressed with price cuts to existing hardware and a low-cost standalone headset coming early next year, but Facebook's main focus continues to be on improving the social VR experience.

One of their new social VR projects, releasing next year, is Oculus Venues, a way of viewing live events in VR with multiple virtual participants. "Venues lets you watch live concerts and live sports, and premieres of movies and TV shows all around the world with your friends and with thousands of other people at the same time," said Zuckerberg on stage. "It's another example of how VR is going to bring us closer together in ways that might not be possible in the physical world."

On the Oculus blog the company specified "up to 1,000" people for simultaneous viewing. The very brief footage shown during the keynote appeared to show a live concert captured with a VR/360 camera, but then it transitioned to flat footage of the concert in front of many…
Oculus Connect 4: 'Oculus Venues' Will Let You Watch Live Events & More in VR With Up to 1,000 People