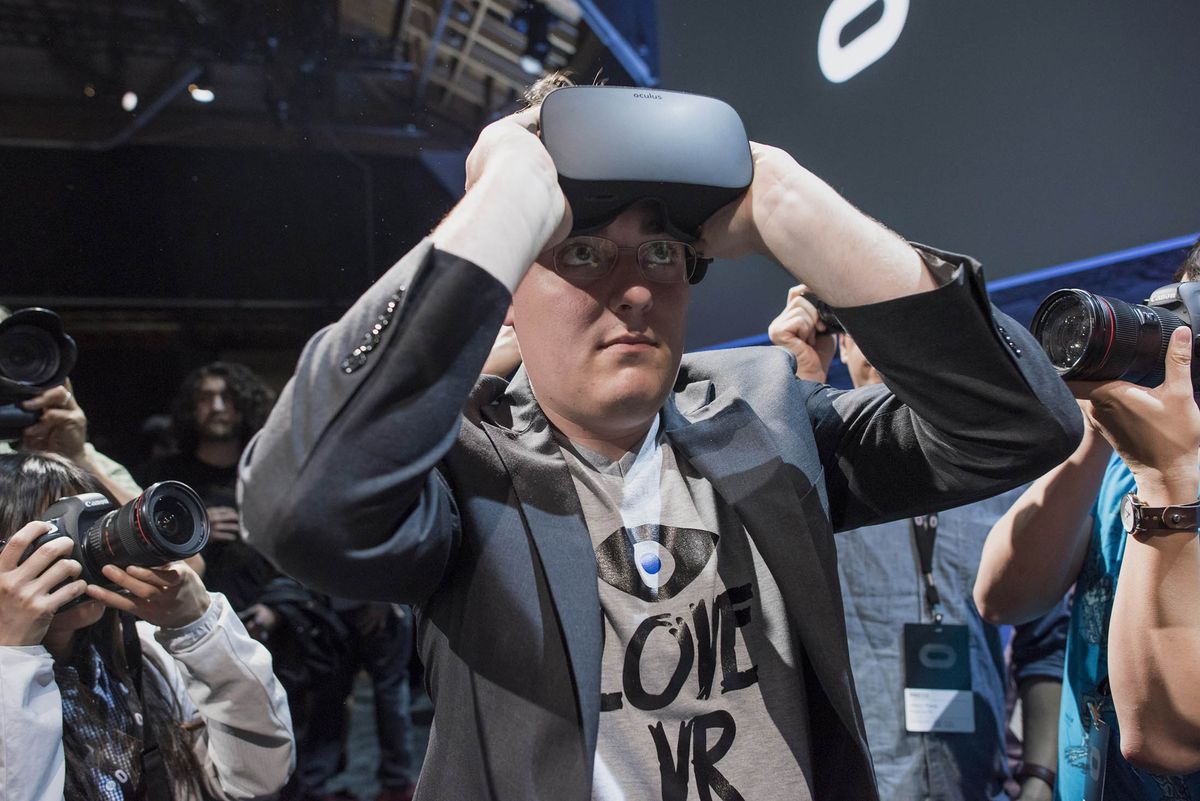 Oculus Founder Exits Facebook After Criticism on Election Memes
Facebook Inc. said Palmer Luckey, the 24-year-old founder of Oculus, has left the social network's virtual reality unit.Facebook bought Oculus for about $2 billion in 2014.
Luckey apologized in a Sept. 23 Facebook post for how his actions may have negatively affected those connected to Oculus, and didn't attend the company's Oculus Connect conference to avoid being a "distraction."
In January, Luckey testified in a lawsuit filed against Facebook that accused Oculus of stealing the code for its original product from ZeniMax Media Inc.
ZeniMax alleged that Oculus twisted the narrative about its origins by giving Luckey all the credit for inventing it.
"Palmer's legacy extends far beyond Oculus.
Facebook started distancing itself from Palmer Luckey after a report he was financing a group creating anti-Hillary Clinton memes.

@business: Oculus founder Palmer Luckey leaves Facebook
Facebook Inc. said Palmer Luckey, the 24-year-old founder of Oculus, has left the social network's virtual reality unit.

Facebook bought Oculus for about $2 billion in 2014. Luckey served as a face of the virtual reality company, appearing on magazine covers and on lists of young entrepreneurs to watch, and had the job of convincing developers to build for Oculus.

Facebook began distancing itself from Luckey after a report that he was financing a group creating anti-Hillary Clinton memes for the internet ahead of the U.S. presidential election. Luckey apologized in a Sept. 23 Facebook post for how his actions may have negatively affected those connected to Oculus, and didn't attend the company's Oculus Connect conference to avoid being a "distraction."

In January, Luckey testified in a lawsuit filed against Facebook that accused Oculus of stealing the code for its original product from ZeniMax Media Inc. ZeniMax alleged that Oculus twisted the narrative about its origins by giving Luckey all the credit for inventing it. Facebook lost, with the jury awarding $500 million to ZeniMax.

"Palmer will be dearly missed," Facebook said in a statement. "Palmer's legacy extends far beyond Oculus. His inventive spirit helped kickstart the modern VR revolution and helped build an industry. We're thankful for everything he did for Oculus and VR, and we wish him all the best."
Oculus Founder Exits Facebook After Criticism on Election Memes