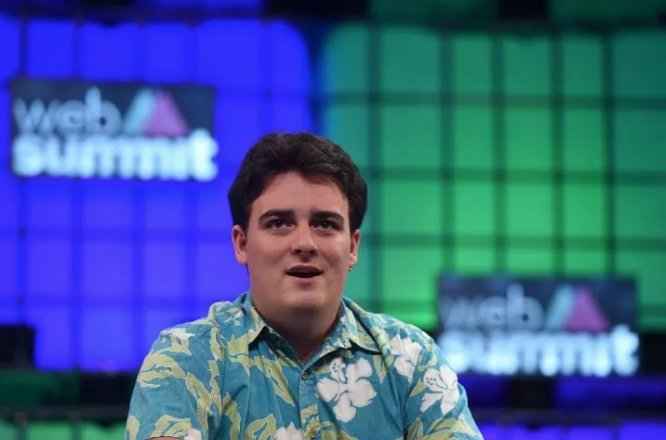 Oculus co-founder Palmer Luckey donated $100,000 to Trump's inauguration
Oculus Rift co-founder Palmer Luckey didn't just support Donald Trump by backing Nimble America, an organization that made anti-Hillary Clinton "shitposts."
He also donated $100,000 to Trump's inauguration committee under a shell company named after an element in his favorite Super Nintendo game, reports Mother Jones.
Another address for Wings of Time in California business records, 6301 E Seaside Walk in Long Beach, matches one used by Luckey for other projects, including companies called Luckey Arms LLC and Fiendlord's Keep.
Wings of Time and Fiendlord's Keep are both names of elements in Chrono Trigger, which Luckey has said was one of his favorite SNES games as a teenager.
Companies often donate money for the inaugurations of incoming presidents from both sides of the political aisle, but in this case the contributions were notable because of Trump's conflicts with the tech industry, especially over immigration issues.
Oculus Rift co-founder Palmer Luckey didn't just support Donald Trump by backing an organization called Nimble America that made anti-Hillary Clinton..

@TechCrunch: Oculus co-founder Palmer Luckey donated $100,000 to Trump's inauguration
Oculus Rift co-founder Palmer Luckey didn't just support Donald Trump by backing Nimble America, an organization that made anti-Hillary Clinton "shitposts." He also donated $100,000 to Trump's inauguration committee under a shell company named after an element in his favorite Super Nintendo game, reports Mother Jones.

Mother Jones found that a limited liability company called Wings of Time with a Los Angeles address made a $100,000 donation on January 4. Another address for Wings of Time in California business records, 6301 E Seaside Walk in Long Beach, matches one used by Luckey for other projects, including companies called Luckey Arms LLC and Fiendlord's Keep.

Wings of Time and Fiendlord's Keep are both names of elements in Chrono Trigger, which Luckey has said was one of his favorite SNES games as a teenager.

Oculus Rift was sold to Facebook in 2014 for $2 billion. In October, after his connection to Nimble America was publicized and attracted a flurry of negative attention, Luckey wrote in a Facebook post that he was "deeply sorry that my actions are negatively impacting the perception of Oculus and its partners." He left Facebook in March.

Peter Thiel, the tech investor who was named to Trump's transition team, also donated $100,000, while big tech firms, including Microsoft, Google, AT&T, Intel, Amazon, Verizon and Qualcomm, gave various amounts. Companies often donate money for the inaugurations of incoming presidents from both sides of the political aisle, but in this case the contributions were notable because of Trump's conflicts with the tech industry, especially over immigration issues.

We've emailed Oculus Rift and Luckey for comment.

Featured Image: Sportsfile/Getty Images
Oculus co-founder Palmer Luckey donated $100,000 to Trump's inauguration