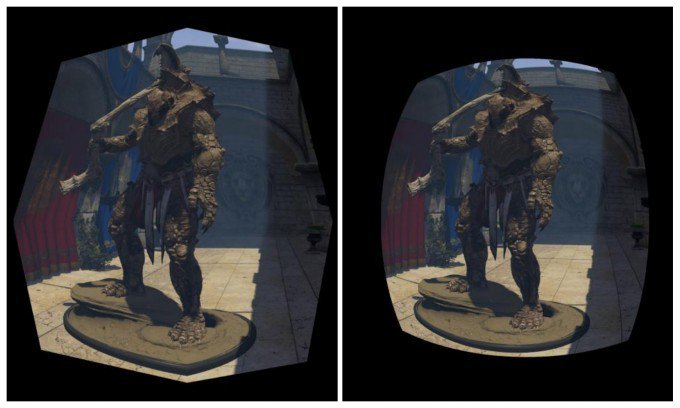 NVIDIA Explains Pascal's 'Lens Matched Shading' for More Efficient VR Rendering
Nvidia says that LMS can result in up to a 50% increase in throughput available for pixel shading.
The goal of LMS is to avoid rendering pixels which end up being discarded in the final view sent to the display in the VR headset after the distortion process.
The result is that the GPU renders fewer pixels that are destined to be discarded, ultimately allowing that horsepower to be used elsewhere.
The distortion process ends up cutting out a significant number of pixels from the initial render, which means wasted rendering power which could instead be used elsewhere.
LMS aims to avoid rendering excess pixels in the first place by using SMP to break up the view for each eye into four quadrants that better approximate the final distorted view from the get-go.
Read the full article, click here.
---
@RickKing16: "NVIDIA Explains Pascal's New #VR Rendering Capabilities"
---
The Daily Roundup is our comprehensive coverage of the VR industry wrapped up into one daily email, delivered directly to your inbox. 
---
NVIDIA Explains Pascal's 'Lens Matched Shading' for More Efficient VR Rendering