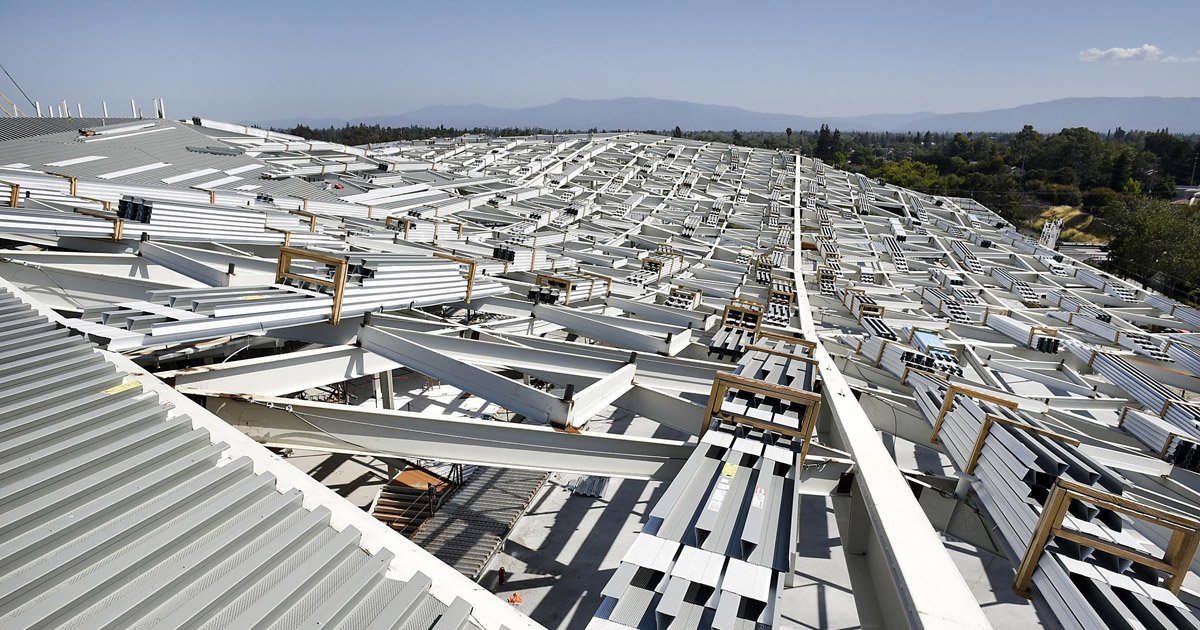 Nvidia building a case for virtual reality in architecture
By logging in, you agree to the Terms and Conditions and Privacy Policy .
Nvidia is building its future in virtual reality, in more ways than one.
Nvidia building a case for virtual reality in architecture
The futuristic triangle shaped building was designed by architects are using NVIDIA's own 3D rendering Iray virtual reality technology.
Guests walk past triangle shaped sky lights on the roof during a tour of NVIDIA's new triangle shaped building that is under construction in Santa Clara, CA Friday, May 27th, 2016.
Read the full article, click here.
---
@sfchronicle: ".@nvidia builds a case for virtual reality in architecture. via @ChronicleBenny"
---
The graphics chipmaker is not only counting on virtual reality to become a pillar of its revenue, especially from video gamers, but the architects working on Nvidia's futuristic headquarters rely on the technology to design the building's interior. "You really get a sense of the scale of the actual architecture and experience that well before we even ever break ground," said Scott DeWoody, creative media leader for the architectural firm Gensler. The video game industry is leading the charge, but the technology is also becoming an important tool used in other industries, like design and architecture. Vierthaler, who led a panel discussion on the future of virtual reality at a recent national architects convention, said virtual reality has become particularly important for his Kansas firm, which designs expensive health care facilities like surgical rooms. Nvidia has long made powerful graphics processors favored by the most avid video game players. Viewed on HTC's Vive VR headgear, the technology accurately simulates what it's like to stand in a building's lobby or in a meeting room, including a sense of the scale of the room. Hao Ko, a Gensler principal and design director on the Nvidia project, said his firm worked with Nvidia to create a tool that lets the architects quickly try different types of building materials and lighting situations in virtual reality. Gensler needed virtual reality to get Nvidia founder and CEO Jen-Hsun Huang to approve designs and "really understand his building," said Phil Miller, Nvidia's director of software product management.
---
Nvidia building a case for virtual reality in architecture