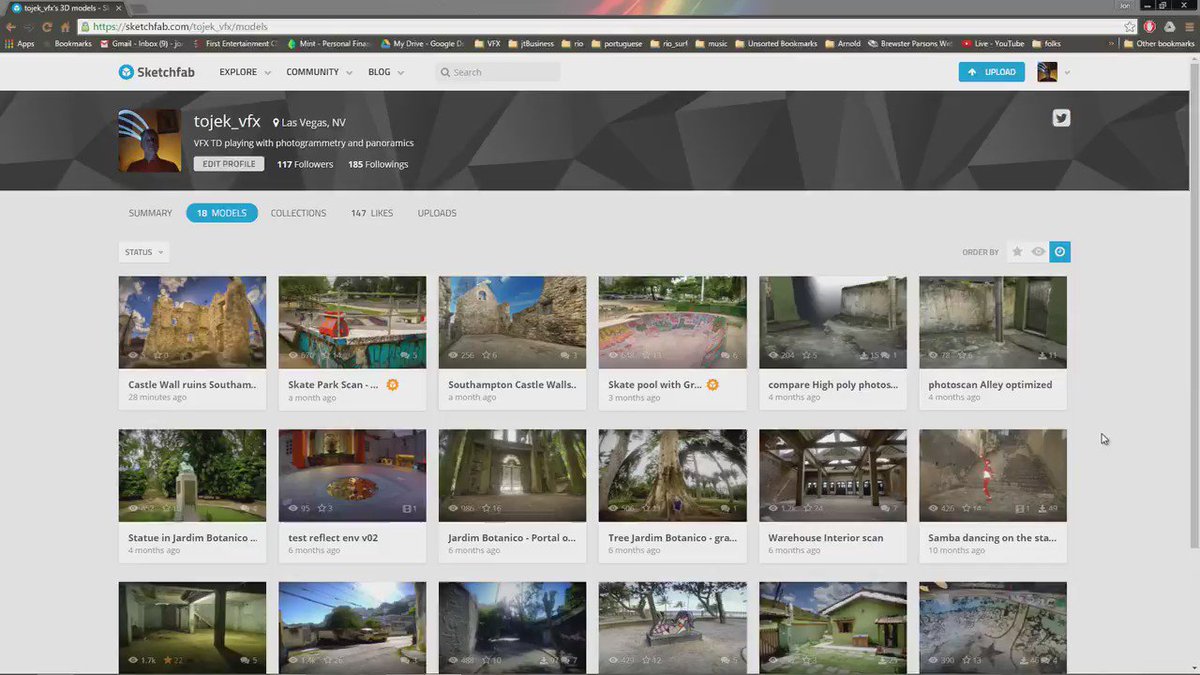 Castle Wall ruins Southampton by tojek_vfx
The model has been scaled, cleaned, and placed with evironment domes in Maya.
The scan is from Castle remains in Southampton England, very cool town that they have these castle wall ruins protected all along the coast.
The day was bright sun, but occasianal clouds that would suddenly change all lighting.
Also I had to take a break for one hour during the shoot, so the sun moved quite a bit.
Created from 225 photos, with Agisoft photoscan, and includes 2 HDR 360 panoramic images which can be used for lighting in any 3D package.
Read the full article, click here.
---
@Tojek_VFX: "Now that @sketchfab has DOF, need to scan larger spaces! Works in #VR, avail at @SnapTank"
---
Use Sketchfab to publish, share and embed interactive 3D files. Discover and download thousands of 3D models from games, cultural heritage, architecture, design and more.
---
Castle Wall ruins Southampton by tojek_vfx