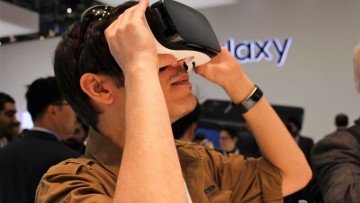 Nauseous when using VR? Microsoft is working on a cheap fix for that
Microsoft has released ISOs for Windows 10 Insider Preview build 14332 in Front Page News
First flexible holographic smartphone will be exhibited in California in Front Page News
Call of Duty: Infinite Warfare YouTube trailer now has over one million dislikes in Front Page News
Read the full article, click here.
---
@RickKing16: "Nauseous when using #VR? Microsoft is working on a cheap fix for that"
---
VR headsets can easily make users experience nausea and headaches, but Microsoft has a novel solution that seems to address the problem. And the best part is that it would be very cheap to implement.
---
Nauseous when using VR? Microsoft is working on a cheap fix for that