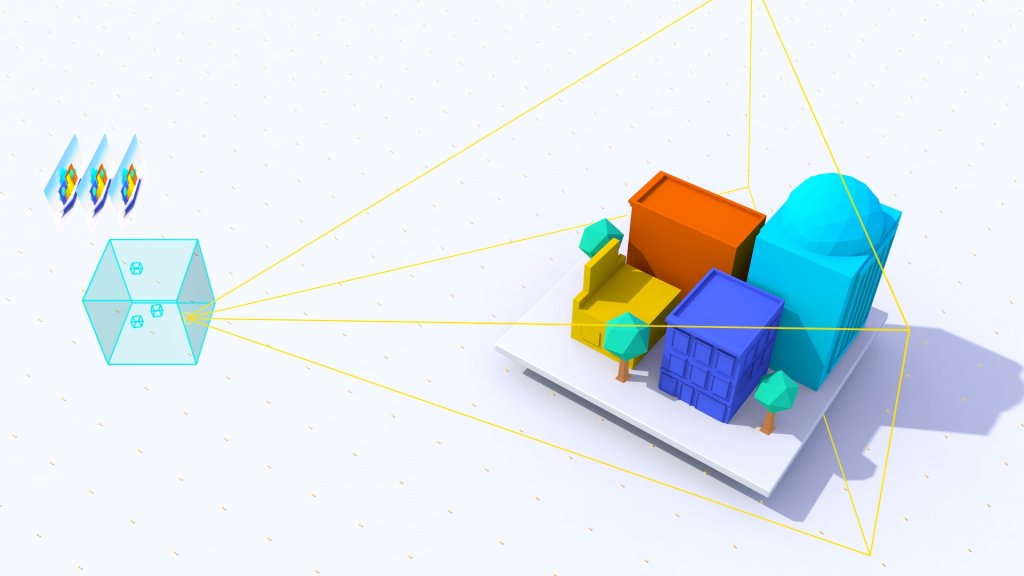 Google's Seurat Aims To Bring 'Desktop-Level Graphics' To Mobile VR
Given processing restraints, mobile VR obviously isn't able to measure up to the kind of visual fidelity we'd expect on PC, but a new development tool from Google is helping to close the gap a little.
According to the company this tool can render "high-fidelity scenes" on mobile VR headsets in real time.
Advancing mobile VR development is an important requirement for Google, given that it's going all-in on the platform with its Daydream ecosystem.
There are already smartphones that support the mobile VR platform, and later this year the company will release standalone headsets made by HTC and Lenovo that also run on Daydream.
With tools like this hopefully we'll see VR experiences that far surpass some of Daydream's already impressive offerings in the near future.
A new development tool for Daydream named Seurat is helping to increase the visual fidelity of mobile VR by compressing scenes with no loss of quality.

@UploadVR: Mobile #VR is about to look even better. via @Hero_Kvatch
Given processing restraints, mobile VR obviously isn't able to measure up to the kind of visual fidelity we'd expect on PC, but a new development tool from Google is helping to close the gap a little.

Today the company is introducing Seurat, named after French painter Georges Seurat. According to the company this tool can render "high-fidelity scenes" on mobile VR headsets in real time. While Google hasn't divded too deeply into the specifics, it says the system used tricks to deliver "desktop-level graphics" on mobile.

Despite being announced today, Seurat is already in the hands of select developers. In fact, it's already been used in a recent VR experience, tying into last year's Rogue One: A Star Wars Story, developed by the Industrial Light And Magic Experience Lab (ILMxLAB). We got to see that experience at Google I/O this week.

The above video supplied by Google itself give you a clue as to how it's achieved some of its visual trickery. The scene was saw, Google explained, had been compressed from its initial render with more than 50 million triangles to an identical scene with 72,000 triangles. This takes a lot of the strain off of hardware running the experience while also still allowing for parallax, in which a scene moves in relation to the position of your head. More information on Seurat is coming later this year.

Advancing mobile VR development is an important requirement for Google, given that it's going all-in on the platform with its Daydream ecosystem. There are already smartphones that support the mobile VR platform, and later this year the company will release standalone headsets made by HTC and Lenovo that also run on Daydream.

It's not all Google is doing to aid developers. The company is also adding an Instance Preview tool that allows for changes made by PC to quickly be reflected in-VR.

With tools like this hopefully we'll see VR experiences that far surpass some of Daydream's already impressive offerings in the near future.

Tagged with: google daydream
Google's Seurat Aims To Bring 'Desktop-Level Graphics' To Mobile VR