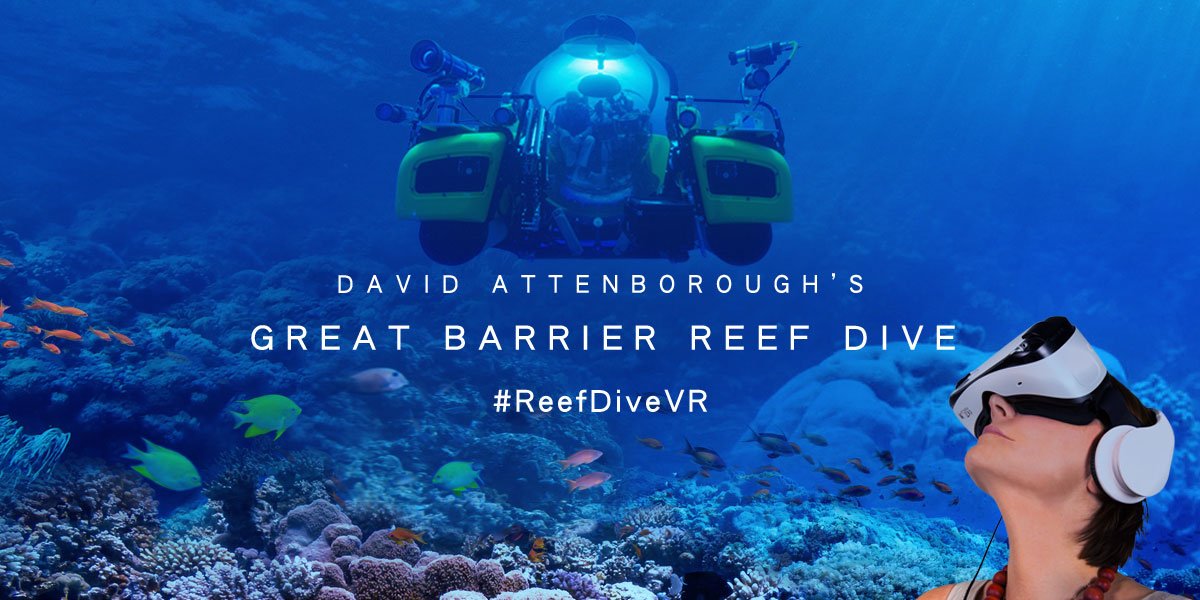 The virtual reality equipment should not be used by children under the age of 13.
Leave feedback about our new website.
You are viewing our new website – we would love to hear your feedback .
Home / Visit / What's on / David Attenborough's Great Barrier Reef Dive
Due to the immersive nature of the experience it is not possible for children who are not participating to accompany adults into the studio.
Read the full article, click here.
---
@NHM_London: "Missed out on #ReefDiveVR? This virtual reality experience returns to the Museum next week:"
---
Events calendar – David Attenborough's Great Barrier Reef Dive
---
Events calendar