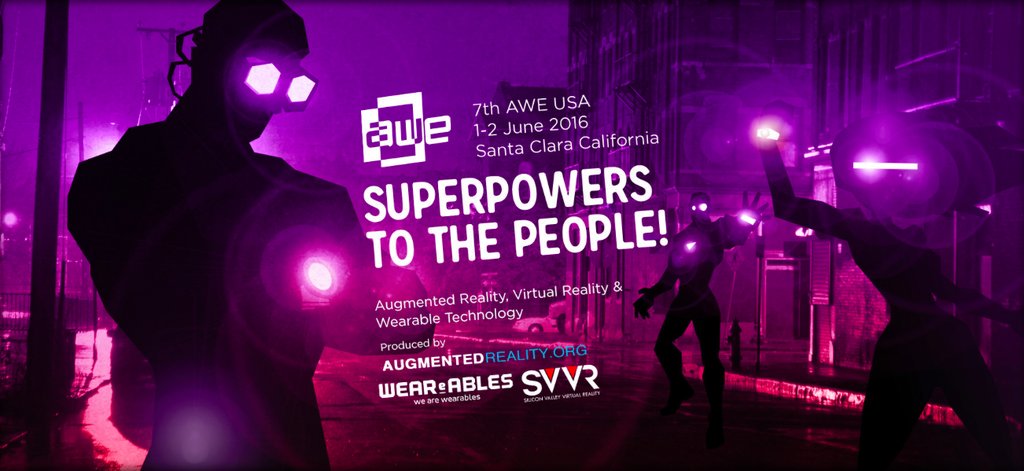 Augmented World Expo (AWE)
Read the full article, click here.
---
@metaglasses: "Meta CEO @merongribetz speaks at Augmented World Expo 6/1 via @ARealityEvent #AWE2016 #AR"
---
Augmented World Expo (AWE) is back for its seventh year in our largest conference and expo featuring AR, VR & wearable tech – technologies giving us superpowers. Join over 4,000 attendees, 200+ speakers and 200+ exhibitors in a 2-day event at the Santa Clara Convention Center exploring the latest innovations making us better at everything we do in work, life and play.
---
Augmented World Expo (AWE)