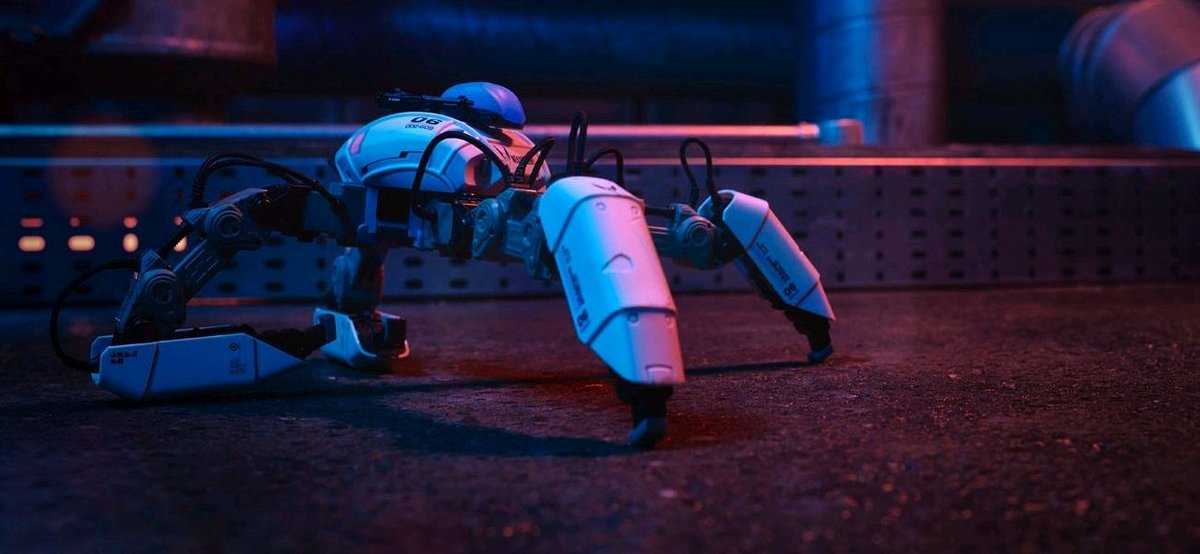 MekaMon augmented reality robot brings robotics to your level
Entering the industry is this gaming robot known as the MekaMon.
It's described as the first true gaming robot in the world.
This one works with both Android and iOS so anyone can just enjoy the gaming robot.
It's just a gaming robot that combines the physical world and augmented reality.
The battery can last only an hour but that's enough for you to enjoy your very own gaming robot.
Ultimate augmented reality gaming has just gotten real. It sounds weird but VR and AR gaming seems to be leveling up with all the developments, inventions, and

@RickKing16: MekaMon #augmentedreality robot brings robotics to your level #ar
Ultimate augmented reality gaming has just gotten real. It sounds weird but VR and AR gaming seems to be leveling up with all the developments, inventions, and innovations. Entering the industry is this gaming robot known as the MekaMon. It's a special robot that makes use of augmented reality for an almost real gameplay. This product combines everything that is good about AR and robotics into the wonderful world of gaming.

With the gaming bot, you can learn and master skills for future battles. MekaMon can compete in real life battles while you control right from your smartphone. It's described as the first true gaming robot in the world. It can fight against other players in real-life battles or against one in AR combat. This one works with both Android and iOS so anyone can just enjoy the gaming robot.

This robot is basically ready for any kind of battle. Okay, so we're not talking about the war kind but it can engage in real life battles with its augmented reality powers. You can fight against AI villains and enemies with all the robot can do.

Still confused what the MekaMon is really about? It's just a gaming robot that combines the physical world and augmented reality. We actually remember that robot fight scene in Disney movie 'Big Hero 6′ featuring robotics prodigy Hiro. The gaming robot can be upgraded and customized depending on your preference. Feel free to add the newest weaponry and…
MekaMon augmented reality robot brings robotics to your level