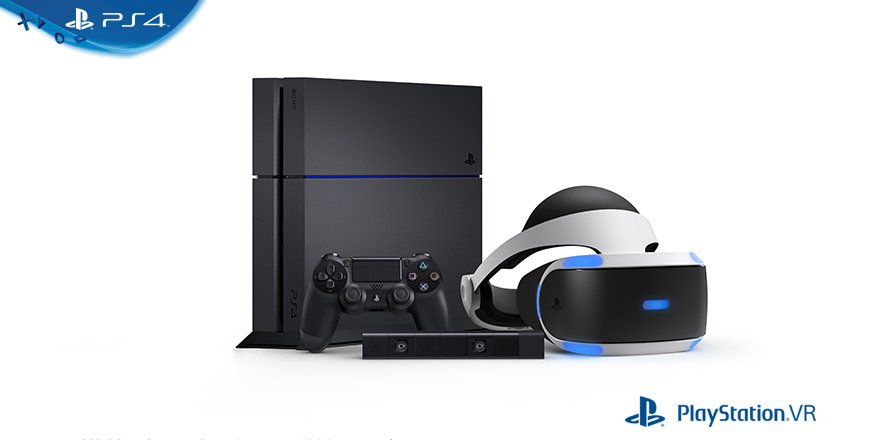 Buy Sony PlayStation VR (PSVR)
Sony's brand new PlayStation VR tech will be able to play games and watch video that were not designed for virtual reality.
You are not required to pay for your pre-order in advance.
Please note: If you choose to pre-pay and then cancel your pre-order the amount paid will be credited to your ShopTo account balance for use on your next order.
The tech has a cinematic mode which allows users to play games and watch video on a large virtual screen (up to 5 meters in width) within the headset.
If you add your card details to your account we will charge your card when your pre-order is ready for dispatch.
Read the full article, click here.
---
@shoptonet: "#Limited Day One Stock of #PlayStation #VR available Don't Just Play. Live The Game."
---
Experience games in totally new way. Feel like you are inside the game. Step in into Virtual Reality with the PlayStation VR. Sony PlayStation VR – PSVR.
---
Buy Sony PlayStation VR (PSVR)